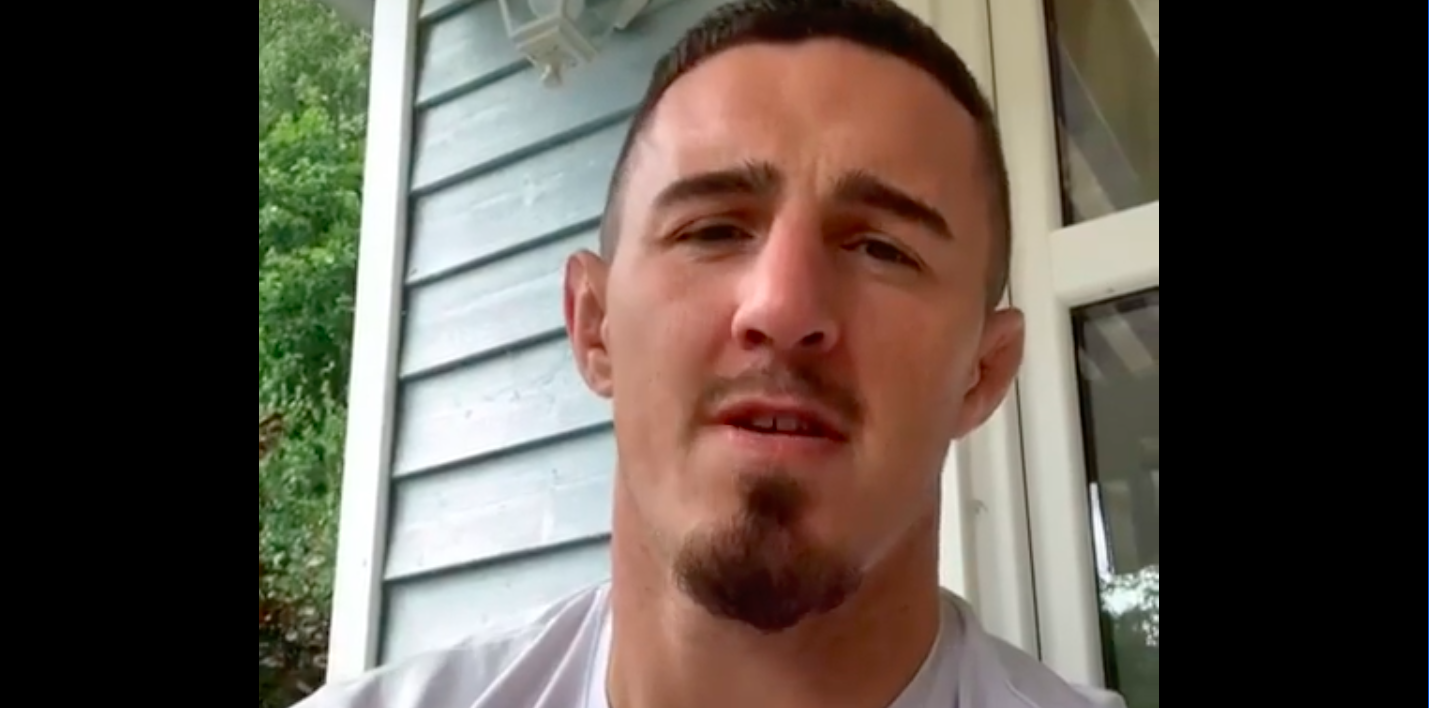 Tom Aspinall is set to undergo surgery next week following the knee injury he suffered in the opening seconds of last Saturday's UFC London main event.
The Englishman appeared to seriously injure his knee around 15 seconds into the fight opposite fellow top contender Curtis Blaydes, putting a dampener on the UFC's return to the English capital and silenced the capacity crowd inside the O2 in the process. It remains to be seen exactly how long the 29-year-old will be sidelined as the particulars of the injury haven't yet been diagnosed as he and his physicians await the considerable swelling to go down.
But in a video update posted to Instagram on Thursday, he said that he expects to go under the knife sometime next week once his doctors have devised the correct course of action.
View this post on Instagram
"Just a quick update on the knee situation because plenty of people are is asking about the diagnosis and what happened to the knee," he said.  "Anybody who has got knee problems knows that in order to have an accurate MRI scan you need to let the swelling go down. I spoke to the surgeon and we have a rough idea of what it is, but we are currently waiting for the swelling to go down.
"I will be having the MRI this weekend and having surgery early next week in London. Just want to say a massive thank you to everyone who has reached out, obviously I've been offline and down in the dumps since Saturday night but hopefully we'll get it fixed and get the surgery early next week."
Aspinall received well-wishes from a host of fighters following his post, including compatriots Michael Bisping and Molly McCann.
"Keep your spirits high brother," responded Bisping. "Sadly injuries are a common part of this game. You'll be back, it's just a bump in the road mate, no where near the end of it. Enjoy the rest, soon enough you'll be back in camp getting ready for another huge fight."
McCann expressed a similar sentiment: "Northerners recover quicker, facts ;). Keep your head held high! Your time will come again xx."

Image: Tom Aspinall / Instagram
Comments
comments