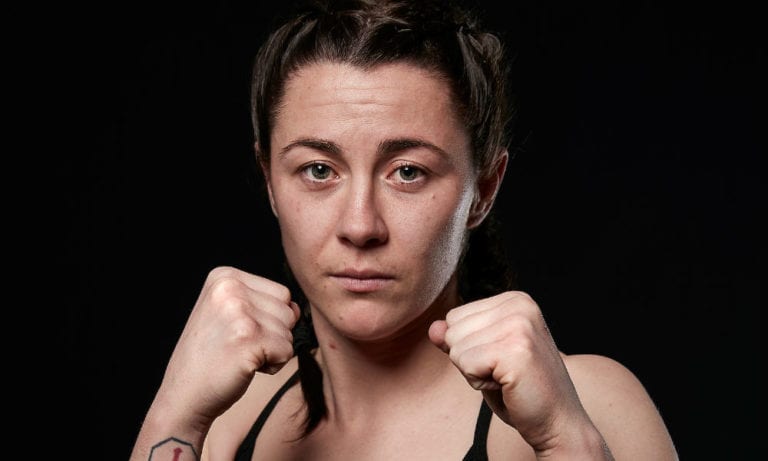 While Paddy Pimblett represents the red half of Liverpool, Molly McCann is a representative of the blue portion of the city — and she has been invited to inspire her beloved Toffees by Everton boss Frank Lampard.
McCann is a die hard supporter of the Goodison Park club, even noting her love for the club in her victorious post-fight speech at last Weekend's UFC London event following her knockout win against American Hannah Goldy.
"It's those walk-outs, it's that energy that you bring, which gets you finishes. To see everyone else on this card who didn't want it as much, they let you down. I will not let you down…I'm not Everton Football Club!" she said to Michael Bisping in the cage on Saturday night.
"Up the f*cking Toffees."
McCann, who can often be seen cheering on the side at Goodison Park, also told talkSPORT that the club have also reached out to her amid her star-making recent run in the Octagon — and that Lampard has even asked her in to speak to his players.
"I'm going to be optimistic because if you have a negative mentality it will make it even worse," she said. "I speak to Frank [Lampard] a little bit now and he says he'd love me to come in and tell them my stories to the boys and my stories to him. I think the players pulled up the scruff at the end of last season and had a go. It's just the board now.
"When I referenced 'I'm not Everton Football Club, I won't let you down', that was more towards the board and not the coaching and technical staff and players," she added. "They will be hearing from me anyway if they start playing rubbish."
Comments
comments