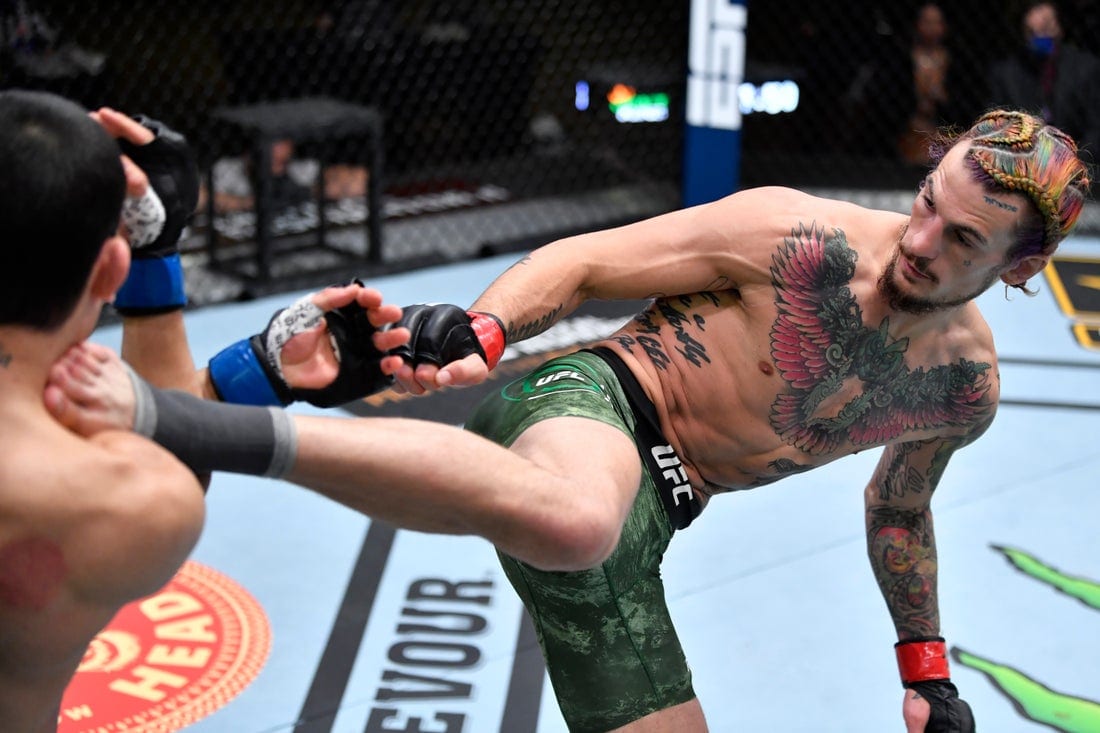 It's fair to say that the upcoming fight between Petr Yan and Sean O'Malley has captivated the attention of MMA fans — but initially Dana White wasn't quite so enthusiastic.
It was revealed last week that the two bantamweights will meet at UFC 280 in Abu Dhabi on October 22 in a fight which should establish a new top contender at 135-pounds, but it is an idea that White says he can't take credit for.
"We were in matchmaking and Sean Shelby actually came up with that fight," White told the media, including TheMacLife, in Las Vegas.
"Sean Shelby wanted that fight. I said, 'Are you out of your mind? You don't make that fight now. This and that.' He told me why he'd make it and O'Malley's ready. You know, O'Malley's about to be 28 years old in October, in his absolute prime right now, hits like a truck.
"He ended up selling me on it. And more importantly, both guys wanted it. And even more important than that, when we announced it, everybody went crazy and loves it. And even more important than that, it should be a f*cking  really good fight."
UFC 280 takes place on October 22 in Abu Dhabi and will be headlined by a lightweight world title fight between Charles Oliveira and Islam Makhachev.
Comments
comments