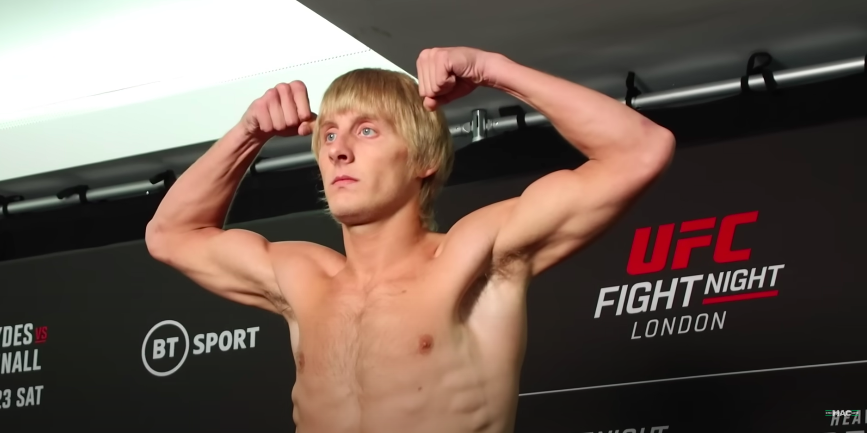 Paddy Pimblett said before his third UFC win last weekend that it would likely be his final fight on UK soil for quite some time — and it appears he was right.
Pimblett improved to 19-3 (and 3-0 in the UFC) after his second round submission win against Jordan Leavitt in front of a raucous London crowd on Saturday night, a performance which underscored his already impressive potential. And speaking to the media, including TheMacLife on Tuesday in Las Vegas, White said that the UFC will likely place Pimblett on pay-per-view for his next fight — but added that any talk of a title shot is premature.
"This kid… to talk about championship stuff right now, it's a little too soon, but he's got that Conor McGregor vibe," White said following a taping of Dana White's Contender Series. "When he walks out, when he's in the arena, the way that the fans receive him, the way that the media covers him, the way that the people who search for content.
"I wanna show you something, this is pretty amazing. On my Instagram, this is me, not UFC or whatever… Paddy Pimblett's face-off … the main event, the heavyweights, Blaydes and Aspinall did 203,000 views on my Instagram.
"Paddy Pimblett's face-off did 1.7 million. Isn't that crazy? I'll give you another example, 'F*cK It Friday' is massive. Massive. It did 1.3 million on mine. [Then] it was Molly [McCann] drinking the Howler Head with the thing (wig) on, that did 2 million. So, those two together, yeah, they're powerful, man."
It remains unclear when Pimblett will fight again but the Liverpool man has stated that he wants to get in one more bout before 2022 is over — and White says that it will likely be in either New York or Boston.
"I think what we do next is we take him to either Boston or New York and he ends up on pay-per-view then you bring him to Vegas," White said.
Comments
comments