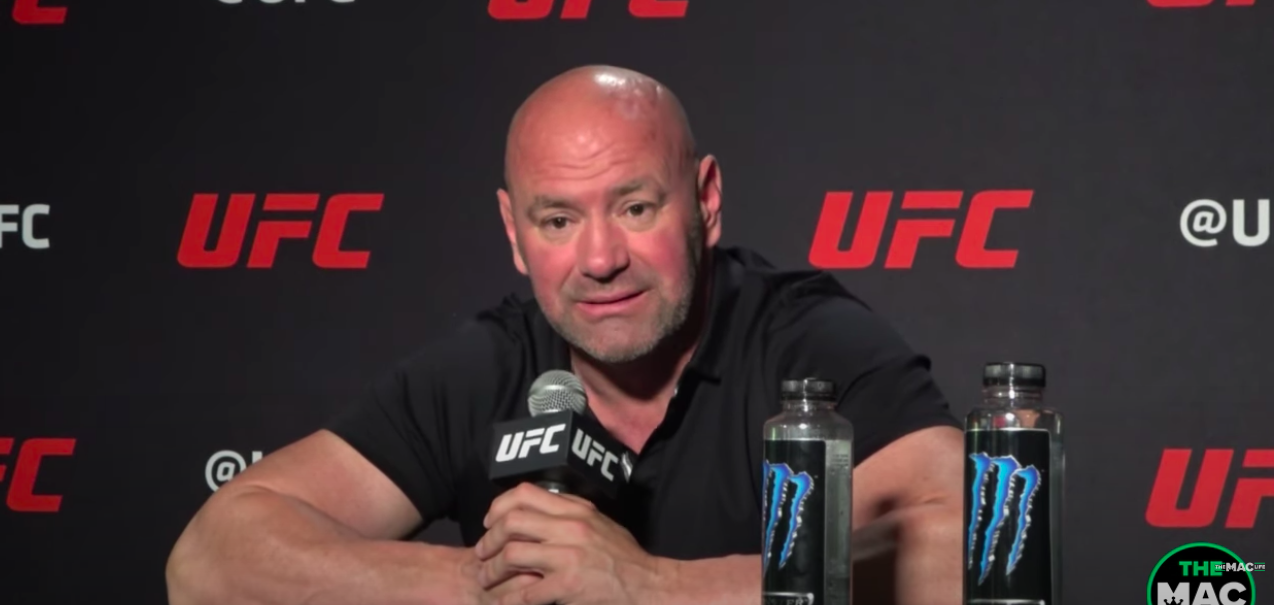 More than a few figures within mixed martial arts have raised questions as to the matchmaking in the upcoming Nate Diaz vs. Khamzat Chimaev fight — but Dana White isn't among them.
Diaz will fulfil the final fight on his UFC deal in the UFC 279 main event in September in a fight in which some have said that the UFC have handed the Californian veteran the toughest-possible assignment on is way out the door. White, though, sees it another way.
"I care about Nate a lot, I like Nate," White said to the media, including TheMacLife, in Las Vegas. "Nate came in here long before that fight was ever made and we were talking about it being his last fight. I said, 'Listen kid.' You think about the wars that Nate Diaz has put on, the incredible fights, and big fights that he's done with us, go do whatever you want to do, man. But getting a fight done with him isn't as easy as it seems.
"Everybody's like, 'Well, why don't you make a fight?' Well, he asked for Francis Ngannou, you know? I could go on forever, but I won't. We got it done. That's the fight he wanted, we made it, and here we are."
As for Diaz's chances against the unbeaten Chimaev?
"It's a good fight," White stated. "It's a fight that people will want to see. It's a fight that people will be interested in, so we're gonna do it."
And if this indeed represents the final time we see Nate Diaz in the UFC cage, Dana White says it will be a bittersweet moment.
"It's always sad," White said of combat sports retirements. "Jessica Eye just laid her gloves down, 'Cowboy' just laid his gloves down and came and said thank you to me a couple of days ago. It's one of those things in pro sports that sucks. It eventually comes to an end.
"My big thing is it's just all about getting people out at the right time. Some you do, and some you don't. They're able to do whatever they want to do so if they want to go and continue to fight, that's up to them."
Comments
comments