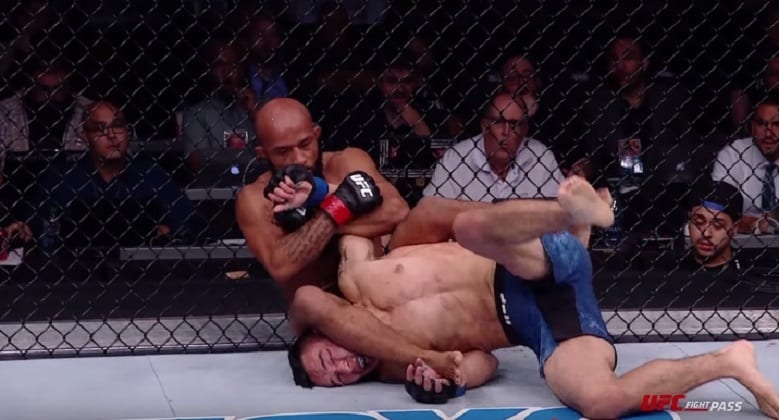 It was one of the best submission finishes in UFC history and now you can appreciate it in super slow motion.
Demetrious Johnson most certainly pulled out all stops in the co-main event of UFC 216 last weekend, breaking Anderson Silva's record for consecutive title defenses — his eleventh — with a spectacular suplex-into-armbar finish of Ray Borg late in the fifth round.
Mighty Mouse, now hailed by most as one of the best pound-for-pound fighters that the sport has ever seen, is undefeated going back to 2012 and has seen off all comers at 125-pounds. Judging by last Saturday, he is showing no signs of slowing down.
Relive the stunning finish, as well as a host of other highlights from UFC 216, below:
.
Comments
comments