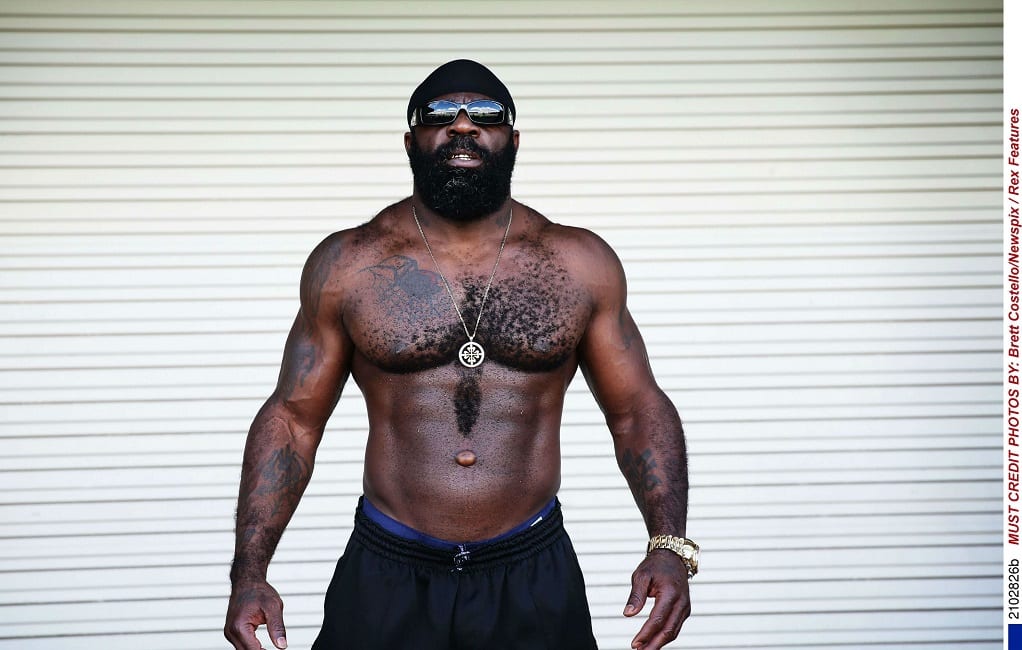 Kimbo Slice will be returning to your screen soon.
Slice, the former streetfighter turned professional boxer and mixed martial artist, passed away in June 2016 at the age of 42 in the height of his fame and while being arguably one of the most popular fighters on the Bellator MMA roster.
The fighter, real name Kevin Ferguson, was born in the Bahamas but emigrated to Florida as a child and quickly forged a life for himself by participating in a series of backyard street fights which were recorded and posted online.
Many of the clips went viral, leading to Slice being regarded as a counter-culture icon. As his fame grew, so did the desire of promoters to work with him and in June 2007 he was booked to face former world champion boxer Ray Mercer in an exhibition MMA match. Going against type, Slice won the bout by submission.
This led to a four-fight run in the now defunct Elite XC promotion where he defeated the likes of Tank Abbott and James Thompson before suffering a shock early knockout defeat to Seth Petruzelli.
A stint on The Ultimate Fighter followed for Slice but he was eliminated from the competition by eventual winner Roy Nelson. He was subsequently  offered a spot on the finale where he defeated Houston Alexander by decision. However, a loss in his next bout to Matt Mitrione led to his release from the UFC.
A run in Bellator followed for Slice where he beat Ken Shamrock and, in the final bout of his career, he had a win against Dhafir 'Dada 5000' Harris overturned after testing positive for performance enhancers.
Slice died from heart failure last summer.
The movie will be directed by Simon Brand, who said the following of the project: "Those who only knew Kimbo by viewing his brawls saw him as fierce and frightening beast of a man, but those close to him experienced his heart of gold, and that he used his fists and instruments to raise his family out of poverty, he was a loyal friend and devoted father.
"Kimbo's story transcends the ring, it is a story about the power of the internet, the lengths one will go to break out of desperation and it is a success story shared with his long-time friend-turned-manager and adult entertainment magnate Michael Imber as they both emerge from the slums of Miami."
Comments
comments