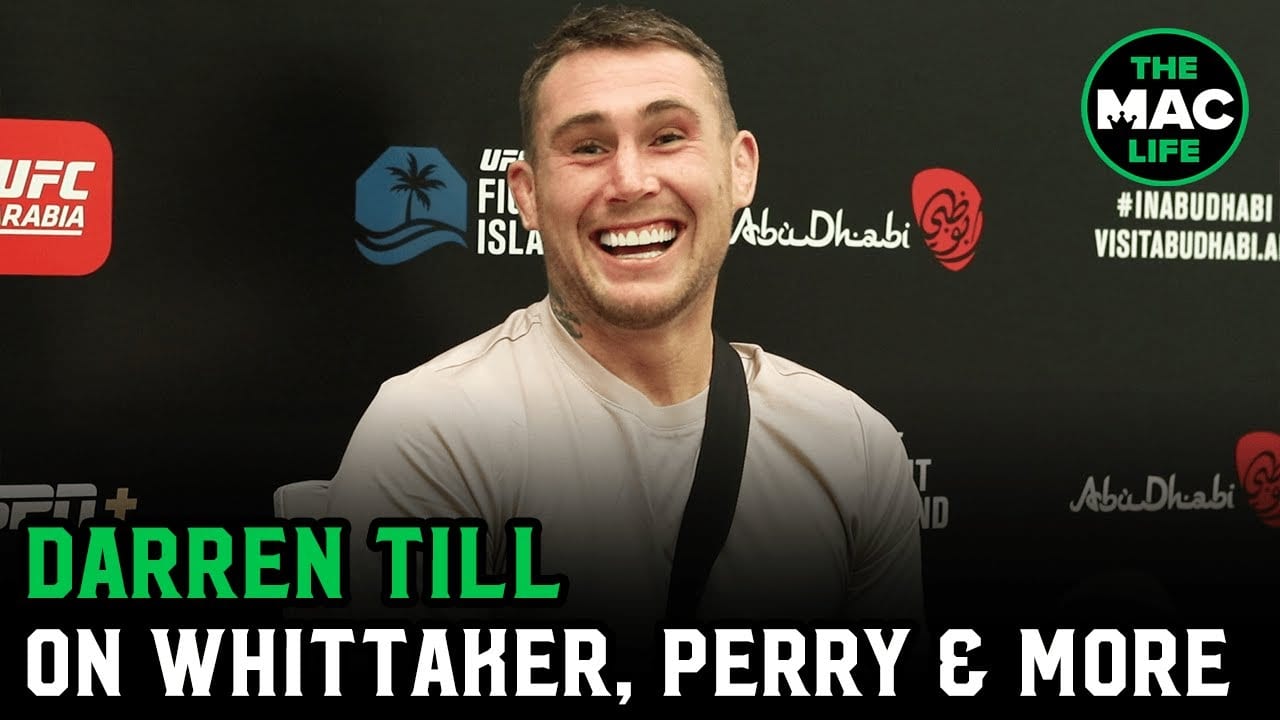 Darren Till knows he is putting himself in a dangerous situation this weekend, but the Liverpool man says top class fighters shouldn't be risk-averse. 
Till, 27, takes on just his second middleweight bout in the UFC in what will be the final bout on 'Fight Island' on Saturday night but far from testing the waters in his new weight class, he will take on the division's former champion in Robert Whittaker.
And while some fighters may opt for an easier route to get their feet wet in a new weight class, Till told the media — including The Mac Life — in Abu Dhabi on Tuesday that risks must be taken if a fighter wants to achieve all they can in mixed martial arts.
"For every young fighter, or for every fighter in the UFC who may turn down a fight, you've got to take these big risks because they pay off," said Till.
But where there is risk, there also must be reward. A win, and particularly an impressive one, could place the victor in contention to fight the winner of September's world title fight between Israel Adesanya and Paulo Costa, and Till says that he should be handed exactly what he deserves should he have his hand raised.
"I didn't campaign for a title shot after I beat Stephen Thompson in Liverpool because I didn't quite feel I deserved it. Now, if I beat Robert Whittaker on Saturday — which is a big ask and a big mountain to climb — the only fight for me, you know I say Israel Adesanya a lot but, you know, them two, him and Costa, are scheduled to fight. The only fight for me is a title fight."
Comments
comments