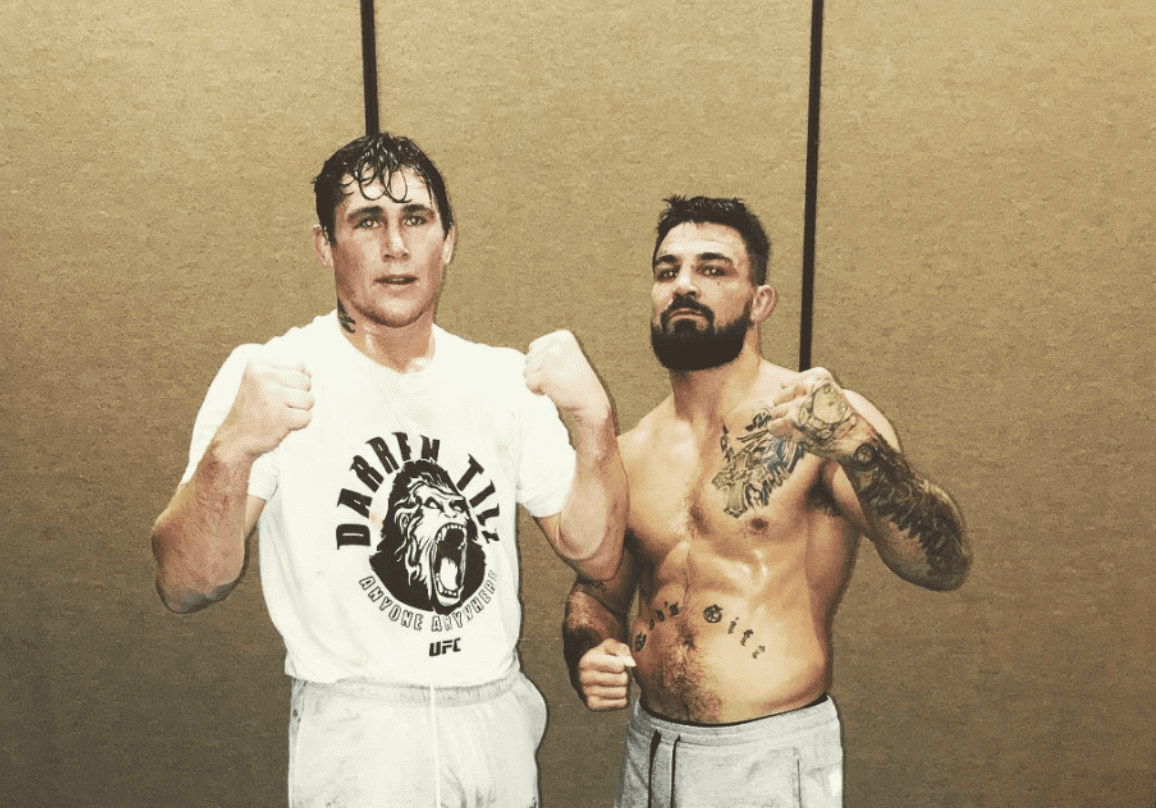 Ever since Darren Till was confronted cageside in Poland by Mike Perry immediately after his first round finish of Donald Cerrone, both fighters have taken on something of a love-hate relationship.
The occasionally caustic Perry has remained linked to Till ever since, leading to a sparring session between the two (the aftermath of which you can see above) but their relationship took a turn due to some back-and-forth insults hurled on social media — with Till even going so far as to create an entire website to troll his rival.
This, along with other Till tactics, appears to have enraged Perry, who has stated that if and when he ever sees Till again he won't be able to restrain himself from inciting a physical confrontation.
For Till though, this is all a bit of a mountain out of a molehill.
"It was time, nothing to do, took one training session a day," Till said to BT Sport. "We were all bored out of our minds. I thought, 'how can I make this a better experience for everyone who follows me?' So everyone knows I was having jokes with the champ and then having jokes with Mike Perry, took it the wrong way. That's all I did and I've got a good sense of humour and I know how to write things and word things and stuff."
View this post on Instagram
However, the Englishman — who fights Robert Whittaker in the final 'Fight Island' main event this weekend — says that their rivalry will never lead to a fight between the two. Firstly, both men compete in different weight classes but more than that, Till says that he and Perry are in vastly different phases of their careers.
"I think it's just because he's got a new girl and stuff that probably little bit offended his sensitivity, but that's the fight game, mate," Till explained. "You have to be able to take it all on the chin and he obviously can't, so he's talking like next time he sees me, he's gonna poke me in the eye or something. Come on mate, we both know that's not gonna happen. I'm 6-foot-2. I'd lift him straight off his feet but I don't take offense to it. Let him take offense to it, mate.
"I hope he does well. I hope he gets the fights he wants. He's never going to fight me. I'm fighting contenders, former champs. He needs to worry about his path first, before he starts worrying about me because he ain't getting that fight."
Comments
comments