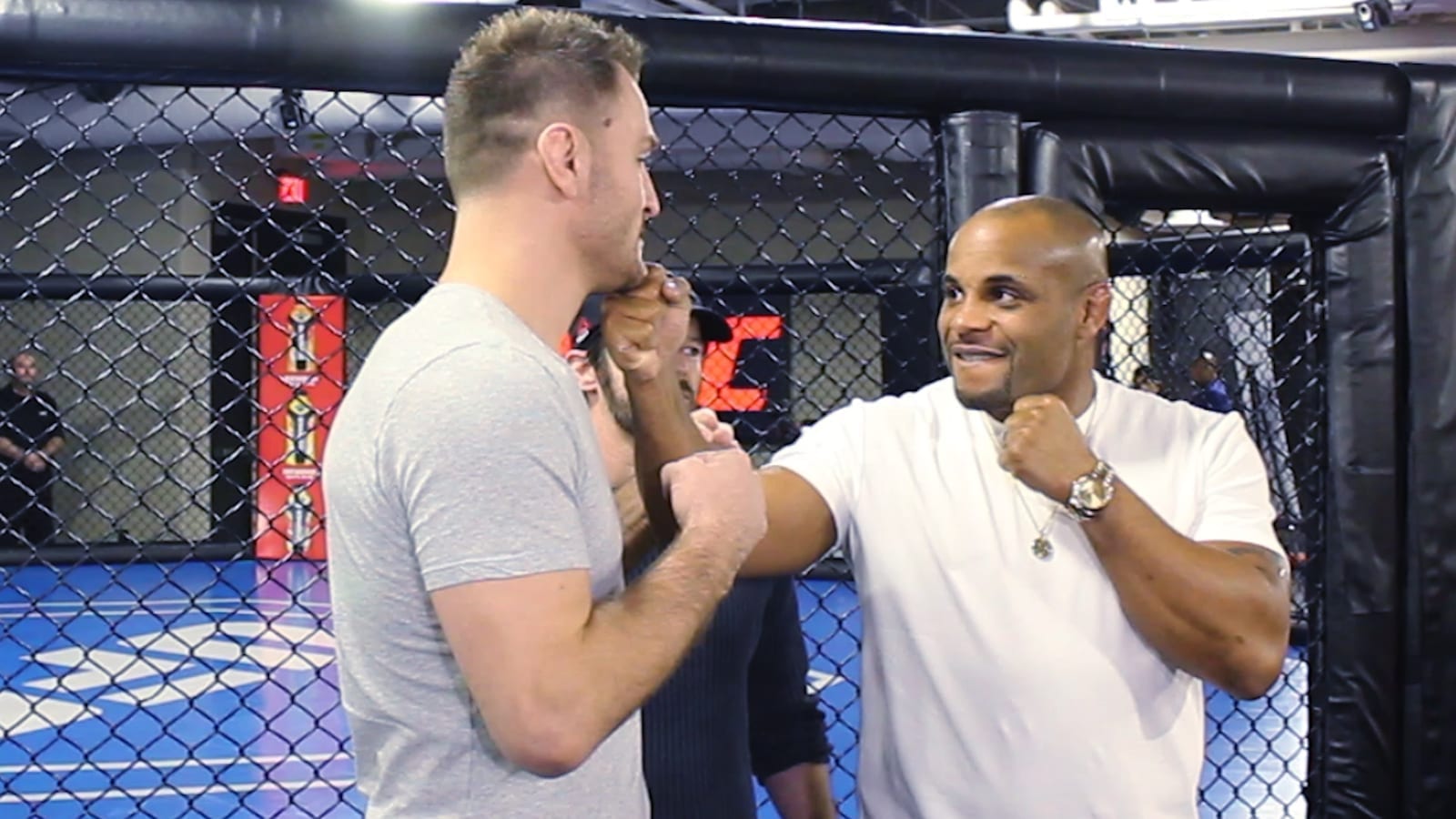 Daniel Cormier says his loss to Stipe Miocic last year is a huge motivating factor for his third contest with the heavyweight champion.
More specifically, he says, is the nature of the defeat.
Cormier was ahead on the judges' scorecards when a series of body shots in the fourth round crumpled him and ended the contest for Miocic. Since then, Cormier has clamoured for a third fight in what will be the highest level trilogy bout in UFC heavyweight history.
It will also be Cormier's last contest, and as such, nothing is being left on the table in his preparation.
"I think it's more pronounced because I want to win so badly and I feel like I just fumbled so bad," Cormier said on ESPN (as transcribed by MMAFighting). "I fumbled really bad last time. I fumbled in a lot of ways. I was so distracted with everything going on in my life and I was so focused on coaching and all these other things that I kind of just fumbled. I fumbled bad and I wasn't prepared as I needed to and I got tired.
"Like, I got tired. I can admit it. I got tired. He hit me with those shots in the end, he hurt me to the body and he hurt me to the head and I didn't react because my body couldn't react because I was so tired, and I will not allow that to happen again. If he ever finds a way to hurt me, I need to fight back like I did in every other instance in my entire life. I didn't do that last time and it sits with me every single day.
With that in mind, Cormier has readily admitted he's coming into fight three with entirely different tactics and mindset. If Miocic can beat him again, he says, that's fine. He just can't walk away feeling he lost through his own fault.
"I just want to do what I'm supposed to do," Cormier said. "If that means win, that means win. But I want to compete to my ability. That wasn't the best of my ability. I know that because of who he is, there's a chance he could beat me. You've got to be stupid to think that a guy who has done all he has done can't win a fight. But if he does, I want him to beat the best version of me. If he wins that fight, I want him to do it by beating the best version of Daniel Cormier, not a guy who isn't even a year out of back surgery and not in the best physical condition, isn't able to train himself to be who he is. That's all I want. I want to be able to go out there and compete to my potential, and with that said, I feel my potential is me winning the fight."
Comments
comments