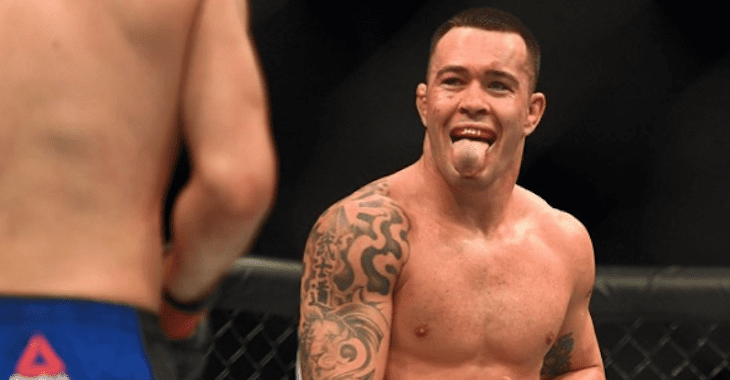 Jorge Masvidal won't see another UFC title bout anytime soon if Colby Covington has anything to do with it.
The two former friends and training partners at American Top Team have combined to lose both of the last two welterweight title bouts against Kamaru Usman. However, Masvidal — who took the title fight on just six days notice — has spoken of how he feels he deserves an opportunity to face the champion on the back of a full fight camp, but this is a request that doesn't sit well with the brash Covington.
"It's pathetic that he's out there asking for a rematch," Covington told MMA Junkie. "He lost every round, dude you got destroyed. I won three rounds off 'Marty Fakenewsman,' you're not on my level Jorge and you know that. Deep down inside, you could say whatever you want to the media and talk all that (expletive) before, guess what (expletive), I'm not at American Top Team no more, we could do this anytime."
View this post on Instagram
Gilbert Burns is understood to have been assured of his position as the division's next contender, reportedly beating out England's Leon Edwards to the fight. However, with the Birmingham man Edwards seen by most as deserving the next shot that will leave some time before either Covington or Masvidal position themselves to be next up.
Covington, though, says that the nature of Masvidal's attempt to win the title should disqualify him from the conversation.
"I wanted to watch, but then I fell asleep," Covington said. "It was so boring, it was a hug-fest and they were playing footsie the whole time. That wasn't a real fight. 'Marty Fakenewsman's' stock went way down in that fight. He's definitely the most boring fighter in the history of the UFC and we found out just what I said the whole time, 'Street Judas' Masvidal is all hype. He had his 15 seconds of fame, his 15 seconds of fame are up. He hit lightning in a bottle, but just we found out what everyone knew. He's not a well-rounded fighter, he got exposed."
Comments
comments