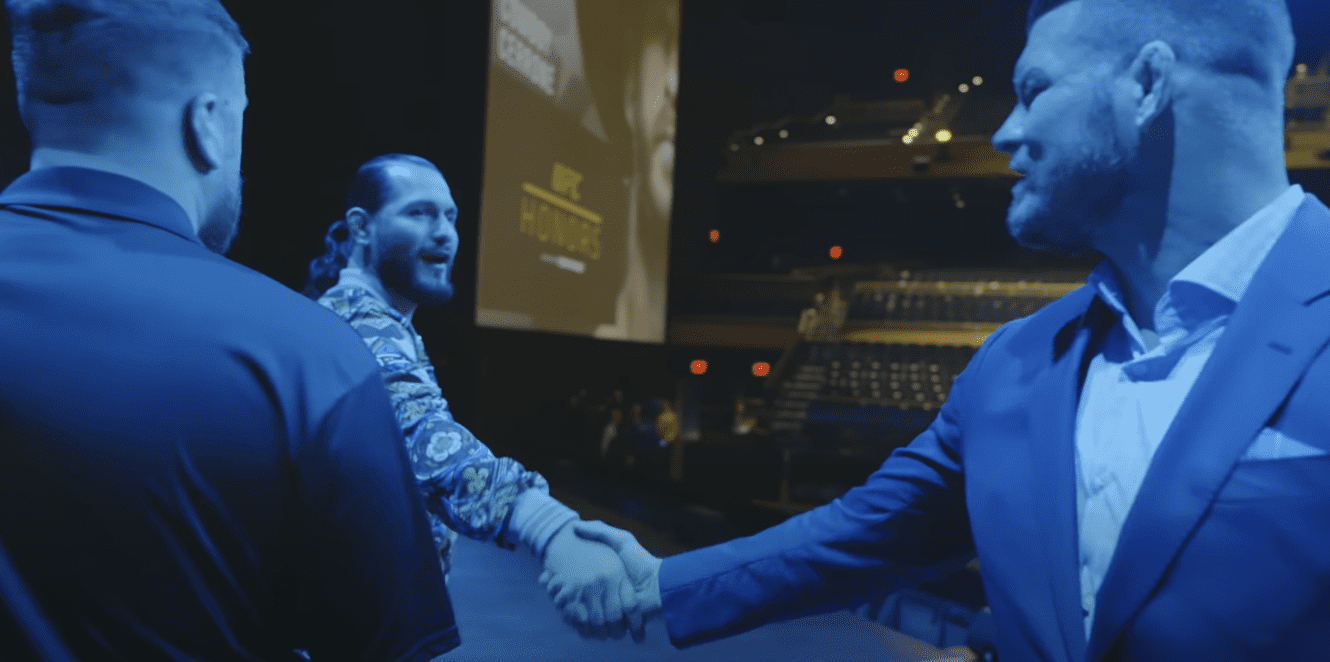 There was a time when Jorge Masvidal and Michael Bisping weren't on good terms.
In fact, you could go as far as to say that there was a time when the two couldn't walk past each other without an altercation or the risk of conflict. Prior to UFC 217 for instance, the pair were involved in repeated skirmishes throughout fight week and needed to be separated on multiple occasions.
Now, however, the two have put that in the past and formed one of the more unlikely alliances in mixed martial arts.
According to Masvidal, the truce came when Bisping walked past him ahead of his fight with Darren Till in London, and instead of causing an issue merely acknowledged the welterweight contender. Apparently, that was enough for Masvidal to drop the issue and why we get feelgood meetings like the one in the video at the top.
Comments
comments