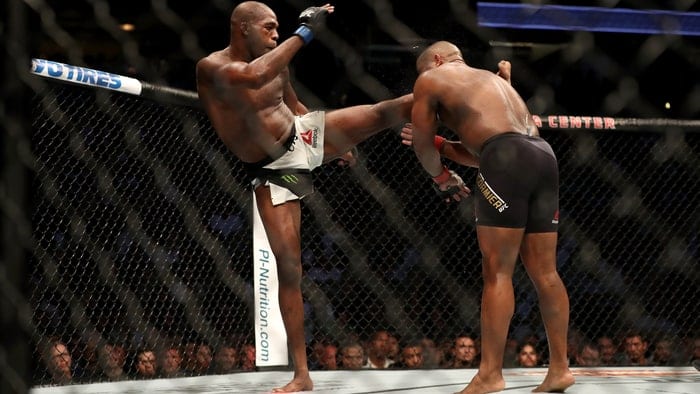 At UFC 214, Daniel Cormier lost his rematch to Jon Jones in the third round.
After a compelling first two rounds, in which Cormier put forth an exceptionally combative effort, Jones connected with a huge head kick half way through round three. As Cormier stumbled backwards, Jones tripped the champion, before delivering a series of devastating ground and pound for the win.
That headkick might have been a shock for fans, but it seems Jones and Cormier may have had an idea it could have shown up.
In the midst of the large number of stories to emerge from the event, one fan on Reddit found an old clip of Cormier and Jones talking ahead of their first fight three years ago in which Cormier states his biggest flaw is the exact move that Jones used to win the fight.
"I have tendencies, and I know what [Jones] is talking about, because they're glaring" Cormier said of his own weaknesses in 2014. "I know there's one thing that I do that has gotten me in trouble — if you want to call it trouble — that I've been in a fight before, and I haven't been in much trouble so in the instance that I did get a cut or something, I know it was because of that tendency.
"That will be figured out by [our fight]. So don't think you're going to kick me in the head with your left leg. So do not think you're going to kick me with the left foot in the head."
Check it out in the video below (timestamp –21:17):
—
Comments
comments