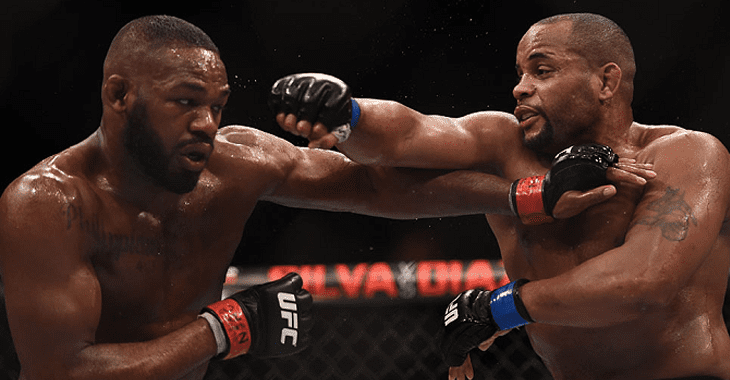 Daniel Cormier has spoken for the first time since his loss to Jon Jones at UFC 214.
Taking to Instagram Sunday night, Cormier offered congratulations to Jones and his team, before apologising to referee John McCarthy, with whom he'd been groggily arguing with in the immediate aftermath of the contest.
"First off, thank you all for the kind words. I have felt the support," Cormier wrote. "Congratulations to Jon Jones and his team. They did a phenomenal job and got the victory. Also, to Big John McCarthy, I would like to apologize for acting up with you. I am thankful for the time you gave me to try and defend myself and stay in the fight. You are the best in the business for a reason. I also wanna thank my team and my coaches. I love you all from the bottom of my heart. Your time and energy is greatly appreciated. You guys did a wonderful job, I was ready. It's a fist fight and things happen. Dana White and the UFC, thank you for being the premiere organization in all of MMA. Again, congrats to Team Jones and JacksonWink. Love you all. I'll see you soon. DC."
Cormier's loss to Jones may well be one of the toughest to swallow in the history of mixed martial arts. With the two's bitter feud, much was made of Cormier's news to beat Jones to gain validation in the eyes of fans.
With two losses to Jones, Cormier will likely never get another shot to dethrone the man considered to be his greatest rival.
Comments
comments