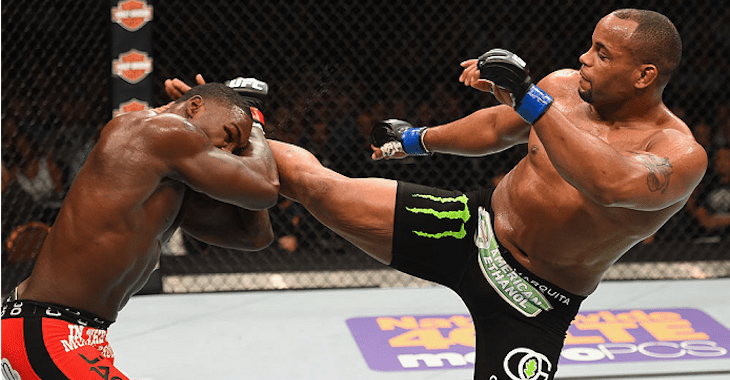 It has been a long road to the top of mixed martial arts for current UFC light heavyweight champion Daniel Cormier. 
The former US Olympic wrestling team captain transitioned to mixed martial arts following the 2008 games, moving to famed fight gym AKA to hone his striking and submission game and now, almost a decade later, Cormier is at the pinnacle of the sport — and has also successfully parlayed into a successful media career.
Cormier began his career in Strikeforce where he won the promotion's Heavyweight Grand Prix before moving to the UFC where he would win two heavyweight bouts against Frank Mir and Roy Nelson, before dropping to 205-pounds out of respect for his close friend and training partner Cain Velasquez, at the time the champion of the UFC's heavyweight fold.
This move put Cormier on a collision course with the man who would become the defining rival of his career and the only man to defeat him in mixed martial arts competition, Jon Jones. Cormier would eventually capture divisional gold following the title being removed from Jones owing to incidents outside of the cage but a second meeting between the two beckons — should Cormier overcome the considerable challenge of Anthony 'Rumble' Johnson at UFC 210 this weekend.
As Cormier explains in the latest episode of the UFC web series Warrior Code, it was his tireless work ethic which allowed him to reach these heights in his career in spite of being a late adopter to the sport.
"My entire career has been based on one goal and that's winning the UFC title", Cormier said. "I've worked twenty-some odd years to get to this point. It's an unbelievable honour. My journey is a crazy one; I really haven't been doing this as long as a lot of guys that fight and now winning the UFC championship — I couldn't have even written this in a book, how perfect my career has gone."
You can watch the episode in full below.
.
Comments
comments