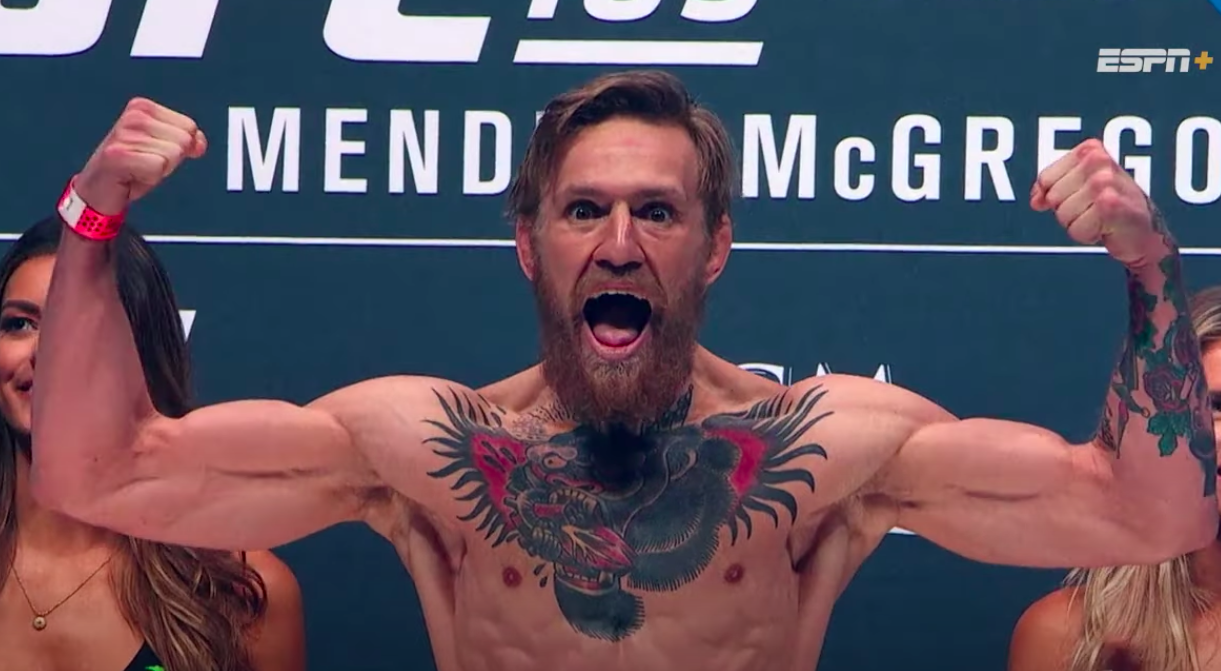 On Tuesday, the 31st season of 'The Ultimate Fighter' makes its broadcast debut on ESPN in the United States — and according to Dana White, it will be one of the most impactful series' in the show's near two-decade history.
"When it comes to sports period, Conor McGregor is one of the biggest superstars," Dana White says in a promotional video ahead of Tuesday's opening episode. "Ever since we signed him back in 2013, the guy has just been on a rocket ship to the top. In a little over three years, he became the first fighter to ever hold belts in two different weight classes at the same time in both featherweight and the lightweight division.
"Conor has headlined four of the five biggest pay-per-view events in UFC history," White continues. "The guy is not just a fighter at this point, he is a global phenomenon. In his last fight against Dustin Poirier he sustained a nasty leg injury so he has been sidelined for about two years now but now that he's ready to make his big return there is nobody better to face coming off the last two years than Michael Chandler."
McGregor returns to TUF for the first time since 2015, where he coached his first stint opposite Urijah Faber — a teammate of Chad Mendes, whom McGregor had defeated to claim UFC gold for the first time shortly beforehand at UFC 189. And while that time around, the Dubliner didn't get a chance to face off with Faber in the cage, his return to the UFC will come at a date yet to be confirmed against Chandler — the former Bellator champion who has emerged as one of the UFC lightweight division's most entertaining fighters.
The next few weeks will reveal a whole lot more about McGregor's return but ahead of Tuesday's first episode, see above for UFC boss Dana White's introduction to the coaches who will take centre stage on TV, and on PPV later this year.
Comments
comments