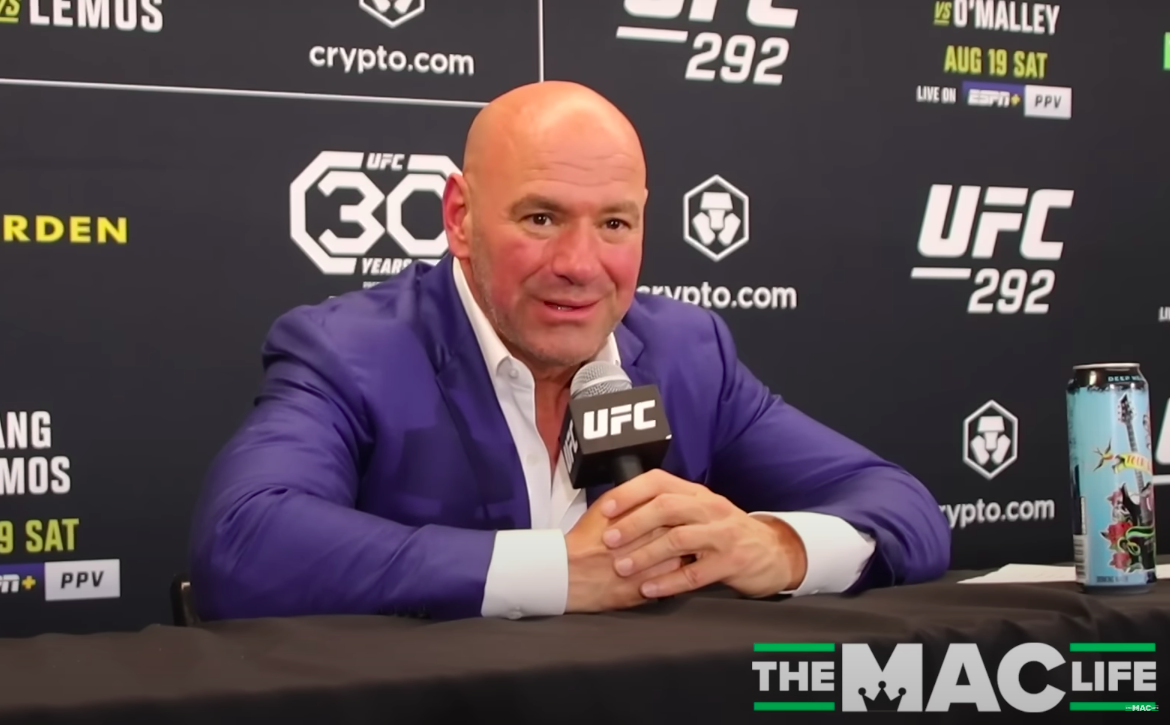 Dana White's eyes likely lit up with dollar signs when Sean O'Malley landed that counter which sent Aljamain Sterling to the canvas on Saturday night. 
The newly-crowned UFC bantamweight champion, who secured the title after dropping Sterling early into round two and landing a series of unanswered strikes on the ground in the TD Garden in Boston on Saturday night, is promotional gold for the organisation — a flashy, popular, crowd-pleasing striker who looks to be standing on the verge of becoming a bona fide pay-per-view star.
And speaking to the media after the event, including The Mac Life, one could tell that Dana White is predicting big things for his latest world champion.
"Yeah, listen. Dana White privilege: You don't become number two in the world without earning it, so … and I don't pick that. You people do," White said, referencing claims that some fighters received preferential treatment at the organisation.  "Then he went in there and delivered tonight. There's no such thing as Dana White privilege in this company.
"We broke the all-time gate record here," White added. "Bruce Springsteen just played here and did $5 million. We did over $7 million,. The Boston Garden, the craziest f*cking sports town on earth, other than their team that plays here, we're the biggest thing that's ever been here. So what does that tell you about O'Malley? This is also the biggest bantamweight championship fight ever on pay-per-view globally. It broke the record. [The] biggest bantamweight championship fight. I'm sure you saw the crowd at the end.
"O'Malley isn't gonna be a star. He is a star."
Comments
comments