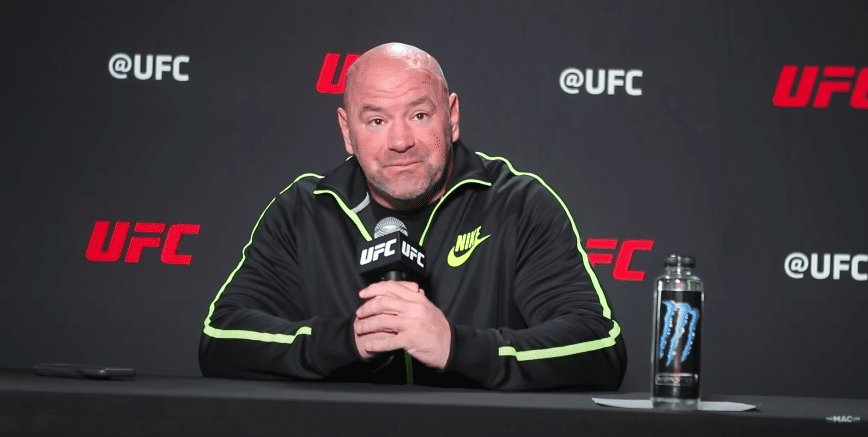 Yair Rodriguez will remain a major player at 145-pounds despite losing last weekend's UFC Vegas 42 headliner to Max Holloway, says Dana White.
Rodriguez hung tough for 25-minutes with former featherweight champ Holloway in a fight which, in reality, was closer than the scorecards might have suggested (well, closer than the 49-46 scorecards, at least). It was the Mexican's first fight in the cage in two years since he scored a win against Jeremy Stephens in October 2019 — but White indicated afterwards that despite his absence, the performance in Las Vegas, even though it was a loss, will keep him as a significant player at 145-pounds.
"Anybody who's off two years, I never expect this kind of performance from them at all," said White to the media, including The Mac Life, at the post-fight press conference.
"Not just the entire fight, but from the beginning when the fight started, his timing was perfect. His speed and accuracy and how he kept going for the calf kick. You couldn't look any better than Yair looked tonight. He looked incredible. His chin, heart… just everything. Everything was there."
And while Rodriguez likely won't be rushed back into action on account of the gruesome swollen foot he suffered in the fight, White says he'll be back near the top of the division once he's cleared to fight again.
"His stock didn't drop at all," White stated. "He came in and fought his ass off. He looked great, and now it's just going to depend on what type of injuries he has. Go heal up and figure out what's next."
Comments
comments