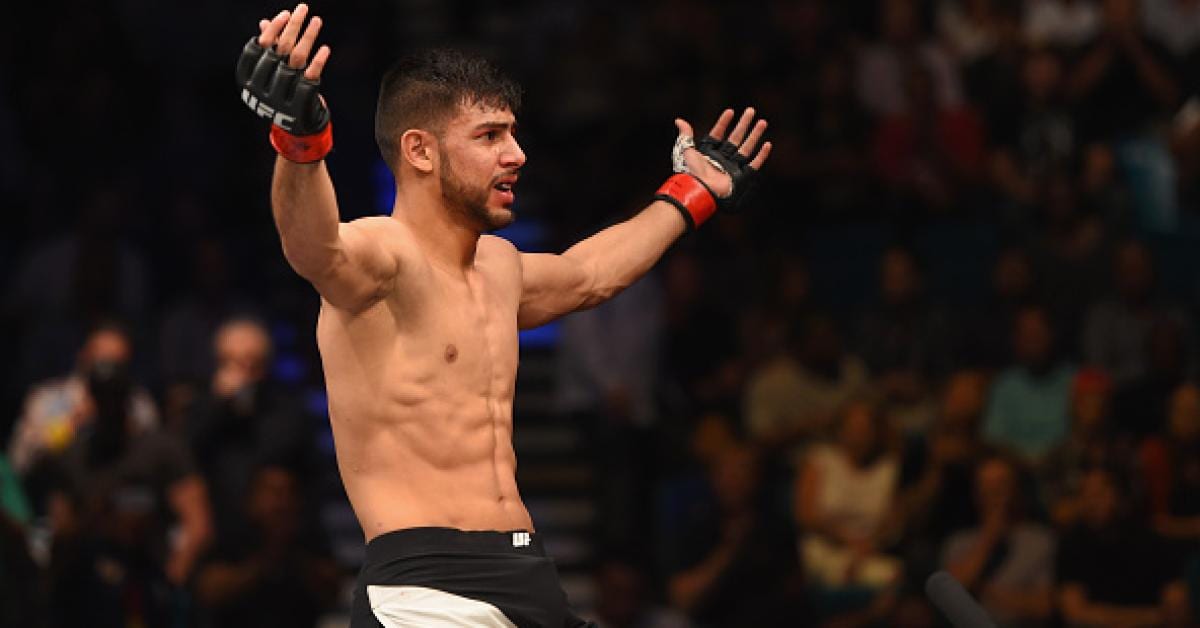 Yair Rodriguez might be walking with a little bit of a limp for a few days following his punishing five-round defeat against Max Holloway at the UFC's event in their Apex facility last Saturday night. 
The Mexican, who was fighting in the cage for the first time in two years, employed a strategy which was heavy on leg kicks for the first couple of rounds, finding success in a close first round which could be been scored to either fighter and showing visible damage to the Hawaiian's shin.
Holloway, though, countered as the fight wore on with constant forward movement which took away much of Rodriguez's ability to throw the kick (though he altered his own strategy and started going higher with them). Rodriguez, though, was beginning to show some significant swelling on his right foot as the fight wore on, something which was noted by Michael Bisping in the post-fight interview.
And later that evening, the Mexican standout showed off the damage on Instagram Live.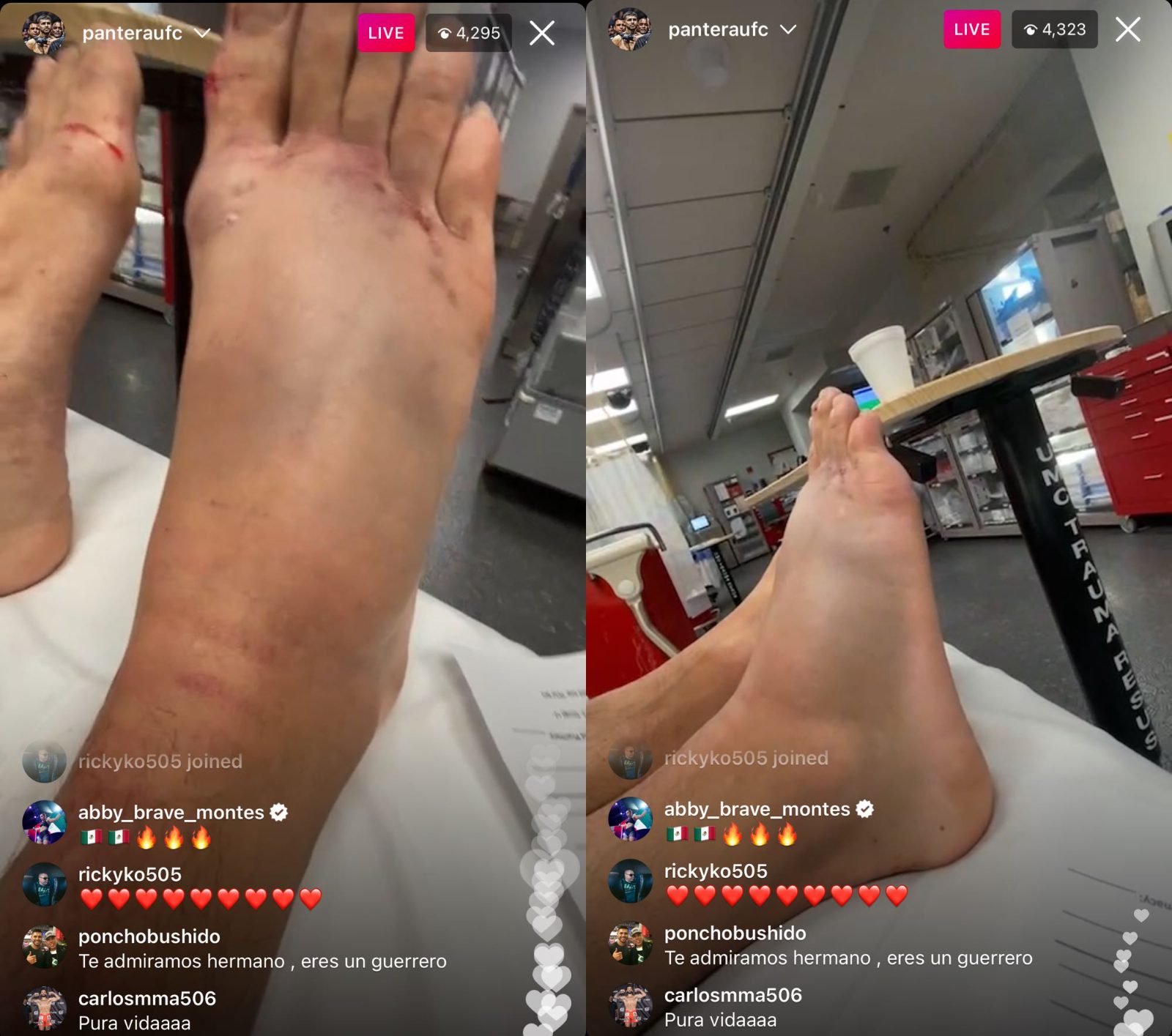 "Everybody thank you for being here for me and for my family," Rodriguez said to fans. "I'm kind of f*cking f*cked up right now, I don't even know what I'm saying. I just want to say, it was an amazing fight. Just keep moving forward guys. Thank you."
It remains to be seen exactly when Rodriguez is cleared for a return to the Octagon but he — as well as fight fans — will be hoping that it isn't close to the two-years he just spent away from action, after he clearly established himself as a prime player at 145-pounds despite the los.
(Instagram image via MMA Fighting)
Comments
comments