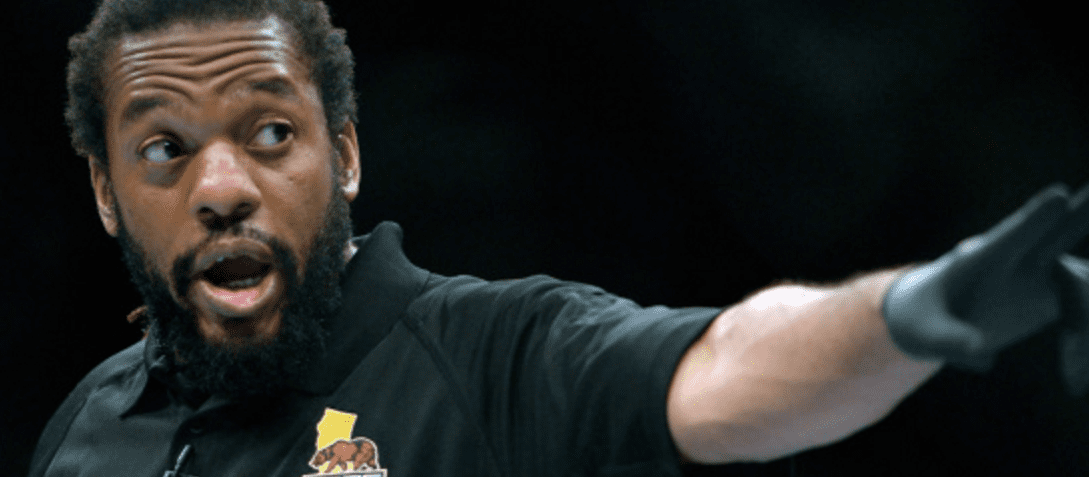 Dana White has criticised Herb Dean's handling of last Saturday night's heavyweight clash between Ben Rothwell and Marcos Rogerio de Lima. 
The veteran referee came under fire after he appeared to stop the fight after a vicious early barrage of punches by the Brazilian fighter, only to appear to change his mind before finally sticking to his initial decision when De Lima appealed to the official and stopped fighting as Rothwell attempted to rally.
"Herb needs to stop touching guys unless the fight's over," White said to the media post-fight, including The Mac Life. "He goes in and grabs him by the waists, and decides oops, maybe…  The good thing about this was, the fight should have been stopped when he stopped it. You didn't see Ben jumping up and arguing about it."
The criticism levied at Dean is the latest in a string of incidents in which figures within the sport have been critical of Dean's handling of mixed martial arts bouts, and comes after former UFC commentator Dan Hardy was extremely critical of his performance in a fight involving Jai Herbert several months back. Hardy left the promotion soon afterwards.
And as White said, via MMA Fighting, "He's gotta pull the trigger and stop touching guys. Don't touch them unless you're going to stop the fight. When they played it back in slow motion, he's kind of like, dancing, like he doesn't know what to do, whether he's going to jump in or not jump in. I like him personally. He's a nice guy. But he's got to stop touching people until he's ready to stop the fight."
Comments
comments