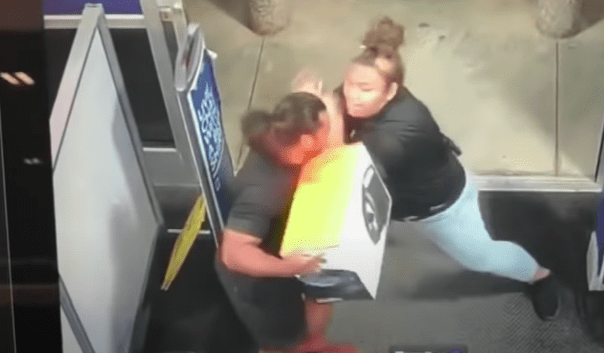 Summer Tapasa-Sataraka has landed a new gig after being let go by retail outlet Best Buy in Hawaii earlier this year despite coming to the aid of one particular branch after she used deterred a would-be shoplifter from stealing goods from the store.
The clip, which has been viewed millions of times online, shows Tapasa-Sataraka do her best impression of an NFL offensive line player by blocking the thief's exit, and so impressed was Dana White by the clip that he flew her to Las Vegas as a special guest for the UFC 246 headliner between Conor McGregor and Donald Cerrone.
Welcome to the @ufc Summer Tapasa!! I'm so happy you chose a career with us 👊🏻👊🏻 pic.twitter.com/GCmcCJF6sL

— danawhite (@danawhite) September 3, 2020
"Somebody was stealing a TV, some dude," White explained. "She beat his ass and stopped him from stealing the TV. She got fired from Best Buy, which I thought was horrible. So I brought her out to Vegas, I offered her a job here.
"She went back to Hawaii, weighed up all her options and decided to come work for the UFC. She is now a UFC employee, so all of you people thinking about fucking around here at the UFC, you'll get your ass whooped by Summer.
"Welcome to the UFC, Summer Tapasa. I'm so happy you chose a career with us," White concluded.
White also revealed that a conversation with Tapasa-Sataraka led to him offering her a more senior position within the company's security team than he had originally thought, with Summer taking some time to consider the 3,000 mile move from Hawaii to Las Vegas.
She later admitted that her "jaw dropped" when she was offered the position, which she considers the "opportunity of a lifetime."
So, if any fighters misbehave at future weigh-ins, it won't just be Security Steve on your ass — he's now got some backup.
Comments
comments