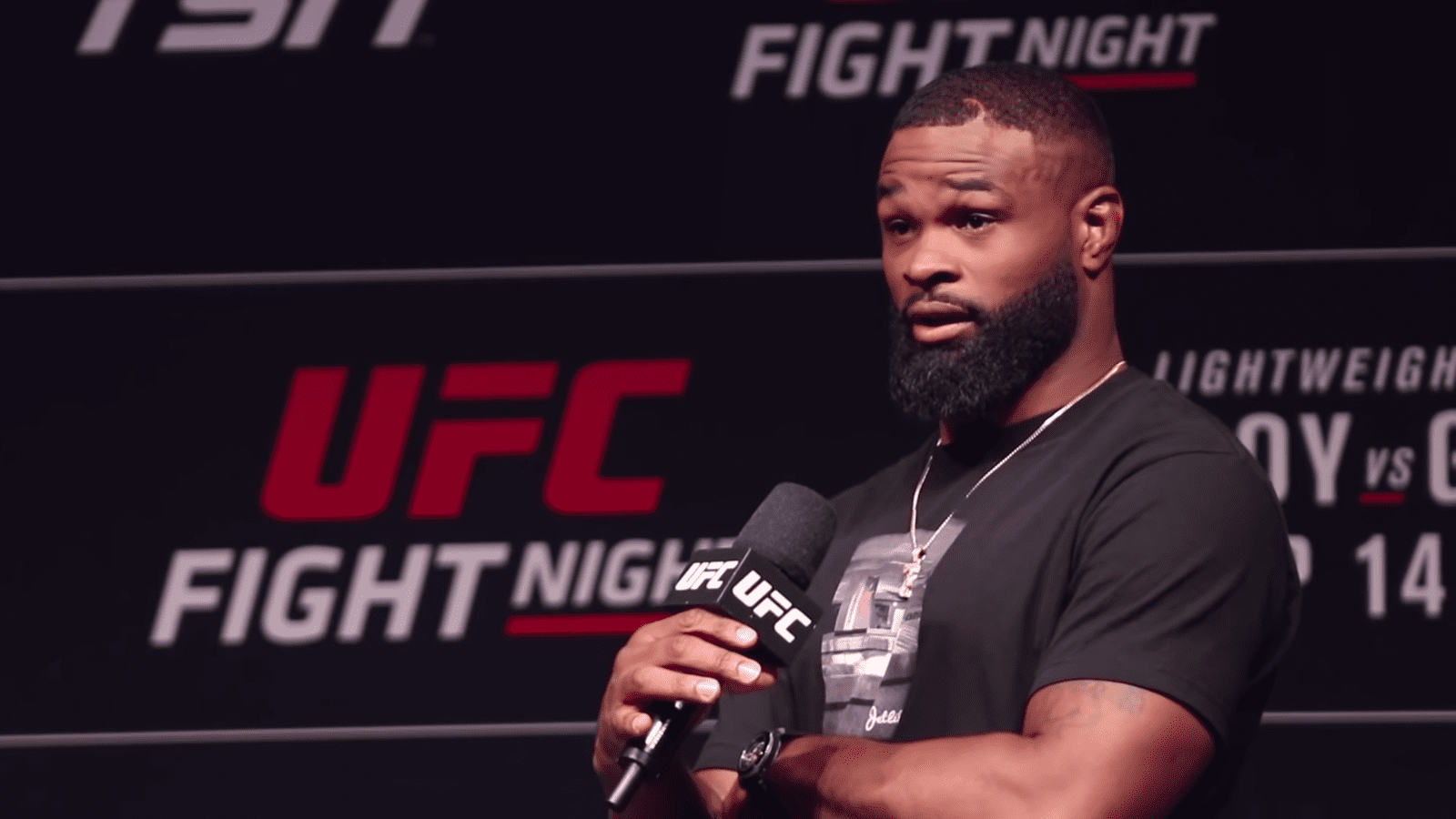 The time for talking is nearly over, but that hasn't stopped Tyron Woodley from letting Colby Covington know that he is getting some specialised training in ahead of their September 19 welterweight clash.
Woodley will look to end the first two-fight skid of his career by taking on Covington, a fighter with whom he has had a prolonged 'bad blood' relationship, in their UFC main event later this month and is preparing for the fight alongside another man with whom Covington has had a disagreement (putting it mildly) in Jorge Masvidal — as the two noted on social media.
"The enemy of my enemy is my friend." 🤫@TWooodley with an INTERESTING training partner before #UFCVegas11. pic.twitter.com/xMaA9gXPTC

— UFC (@ufc) September 1, 2020
"Just in case you have been wondering about the rumors and stuff, they are motherfucking true. We are at it again," Masvidal says in the video.
"I'll beat your ass again. We are at ATT Evolution, squadding up, getting some work in. You curious motherfuckerss that want to know, you were right," Woodley adds.
Covington and Woodley have been scheduled to face one another in the past, with Covington pulling out of a proposed title fight with then-champ Woodley in 2018 which subsequently went to Darren Till.
Woodley, Masvidal and Covington all once trained together at American Top Team, though the relationship soured between Covington and both men due to, among other things, Covington's brash style of fight promotion — and it seems like the score will be at least partially settled one way or another in a little under two weeks' time
Comments
comments