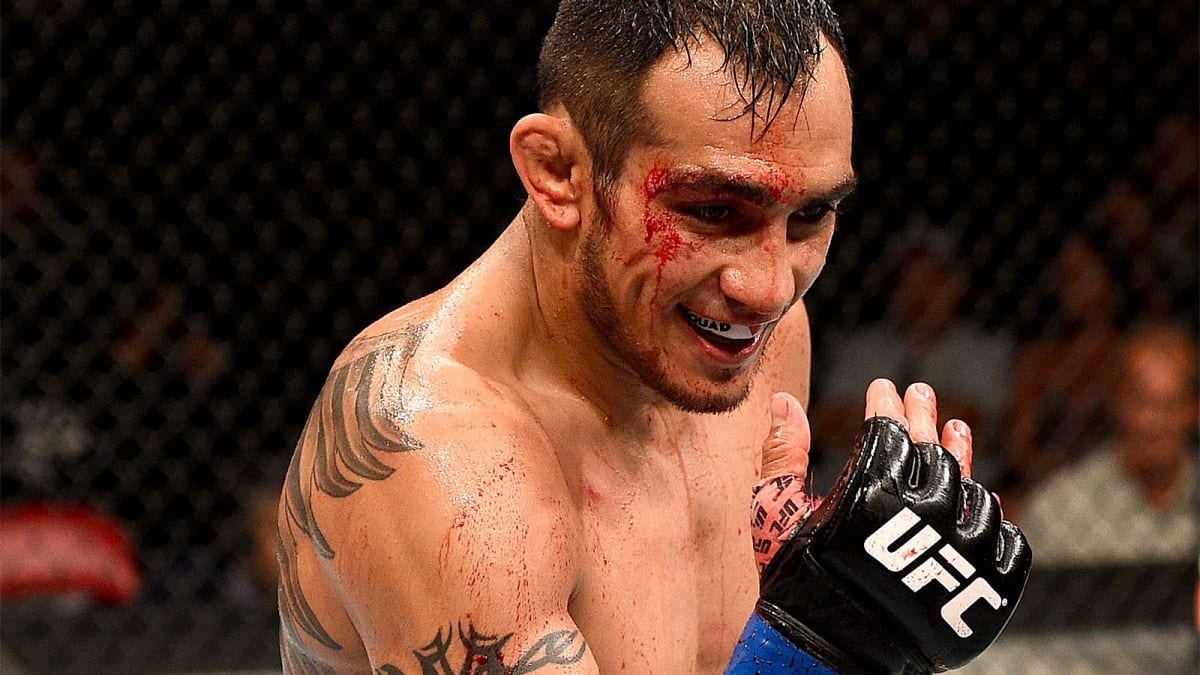 Tony Ferguson was part of Brock Lesnar's team on the 13th season of the UFC's reality show 'The Ultimate Fighter' and the UFC lightweight contender wants to repay the favour should Lesnar be seriously considering a return to mixed martial arts upon the expiration of his contract with WWE.
It was revealed this week that former UFC & WWE heavyweight champ Lesnar, 43, is currently a free agent after last competing for the WWE on their March Wrestlemania event, and his potential availability has already led to the likes of Dana White and Scott Coker expressing an interest in working with him.
Jon Jones has already called Lesnar out on Twitter, while Coker suggested that a matchup between Lesnar and Fedor Emelianenko could be possible if Lesnar truly is available, but one man who wants to play a part in any MMA comeback is Tony Ferguson — a fighter who has had an association with Lesnar dating back ten years.
Ferguson was the third pick on Lesnar's team when he coached opposite Junior Dos Santos a decade ago, eventually winning the tournament by beating Ramsey Nijem in the finals and noted on Twitter that he would help Lesnar should the hypothetical fight with Jones become a reality.
That's A Fight I Would Love To Help In Camp. Train Side By Side Like Old Times W/ Coach Lesnar Again # CountMeIn 💯 @BrockLesnar @HeymanHustle #TeamLesnar4L #TUFGUYS ⚔️🕶 -CSO- 🇺🇸🏆🇲🇽 pic.twitter.com/dVeg9sKais

— Tony Ferguson (@TonyFergusonXT) September 1, 2020
"That's A Fight I Would Love To Help In Camp. Train Side By Side Like Old Times W/ Coach Lesnar Again," Ferguson wrote.
Dana White has suggested that a fight with Jon Jones is a distinct possibility should Lesnar commit to a return — but let's not forget that we have been in this position before, and Lesnar ultimately opted to re-sign with the WWE. Whether or not this is just another shred negotiation tactic from Lesnar remains to be seen but any return to the UFC octagon would almost certainly signal a PPV bonanza to all parties involved.
Comments
comments