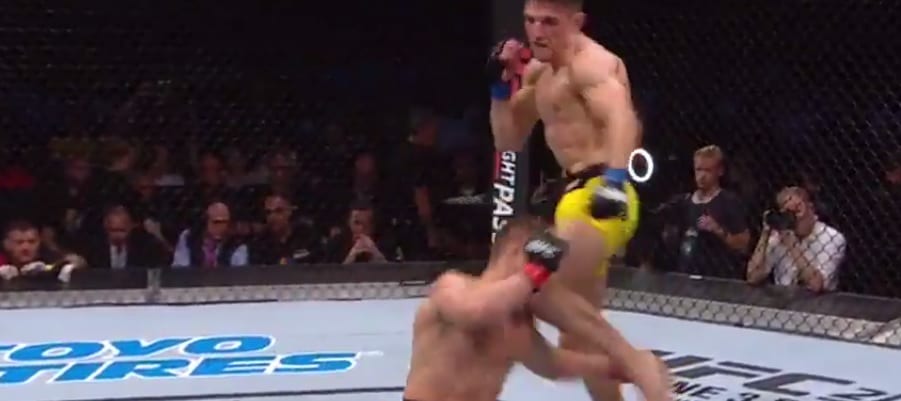 Chalk up another one for Damir Hadzovic's highlight reel.
The Bosnian Bomber secured the biggest win of his career this afternoon in Stockholm. From a position where he was most likely down on the scorecards Hadzovic ended Marcin Held's night just seven seconds into the final round, scoring a sublime knee knockout of the Polish submission expert as he lunged in for a single leg takedown.
Prior to the fight-ending blow Held had dominated the fight's grappling exchanges, securing several takedowns and threatening with various submissions in the first two rounds before getting rudely acquainted with the Bosnian's knee in what will surely be in the conversation for knockout of the year when those lists are being tallied towards the end of 2017.
Check out the footage below.
Wow!! @DamirHadzo with the perfect knee at #UFCStockholm!! pic.twitter.com/K2ur41DD17

— UFC Europe (@UFCEurope) May 28, 2017
.
Comments
comments