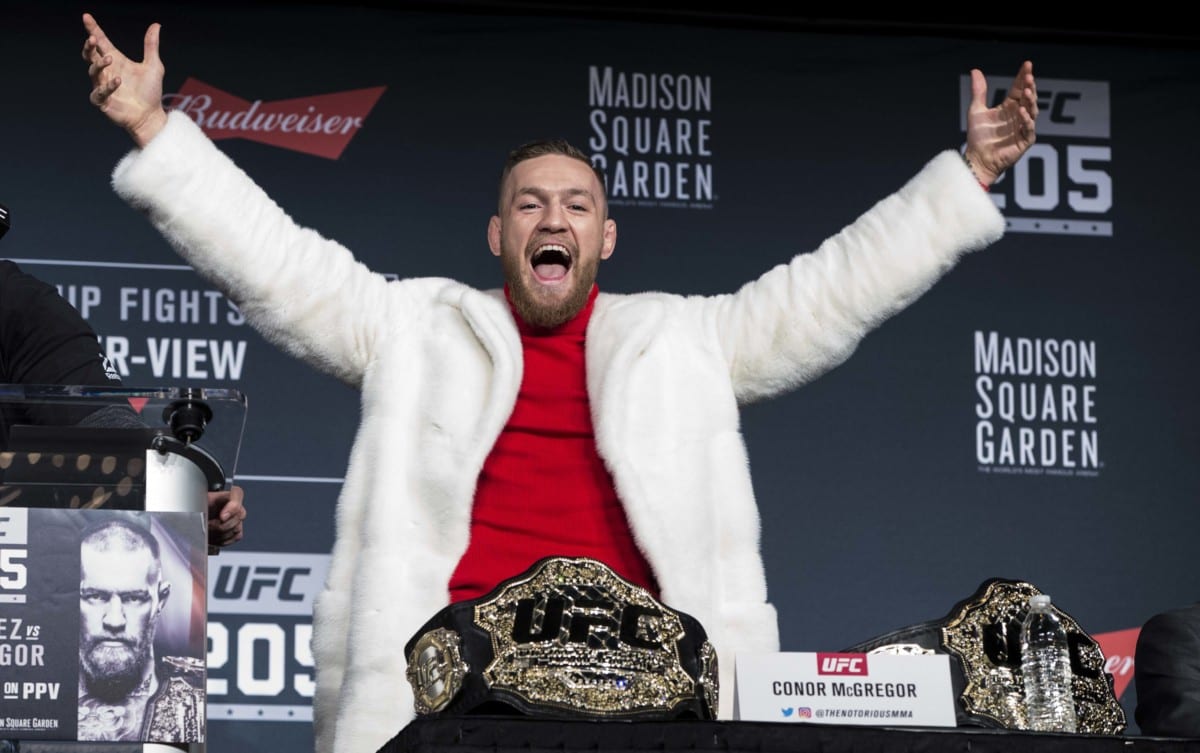 Despite the somewhat rocky relationship Conor McGregor and TJ Dillashaw have had in the past (namely McGregor causing a thousand snake emoji comments on any Dillashaw social media post for the rest of time), Dillashaw's coach Duane Ludwig remains a fan.
Ludwig, who Dillashaw infamously left Team Alpha Male to join in Denver, sees what the UFC lightweight champion has been able to achieve in such a small window of time.
"Look what Conor's been able to do," Ludwig said on BJPenn radio. "That motherfucker might fight [Floyd] Mayweather. That is huge. I'm a Conor McGregor fan, that guy is making some big things happen. But there's a very select few people that can pull that off, it shouldn't be everybody acting mad and talking stupid. You know, people are trying to talk like Conor, but he doesn't swear, he's really articulate, he's funny.
"The guy's a genius at what he's doing. I'm all for that. And he performs, he loves the limelight. I'm all for it. I want to see how far he can go as a human. I think if we were fucking thousands of years ago, he would probably be the king. He'd be running shit. Tell me that guy couldn't be running a country. He's probably running Ireland."
However, with McGregor's success has come an unexpected side effect. There has been a rise of trash talking and brash behaviour at press conferences these days — something Ludwig sees as people attempting to imitate the Irishman.
"I mean good for him, but everyone is trying to act like him and I'd like to see more respect and honor," Ludwig said. "I'd like to view this as a martial arts industry rather than just an entertainment industry with smack talk like the WWE."
Comments
comments