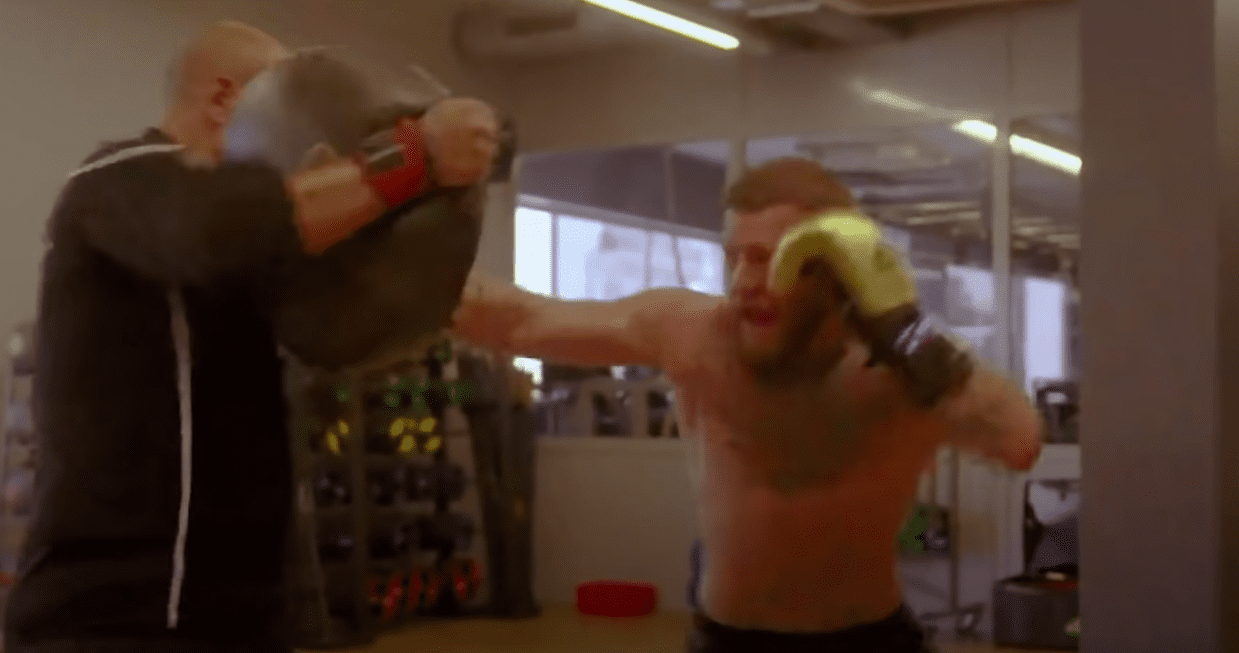 We don't have a date for Conor McGregor's return to the cage yet — but we're one day closer than we were yesterday.
McGregor, who returned to full contact sparring last month well under a year after he suffered a break to his left lower leg, has been amping up his training in recent weeks as he looks to regain optimal fighting condition after his injury-enforced spell on the sidelines, and the latest footage filtering out of his training room shows the Dubliner working on right-hand power shots.
Explaining the technique on Twitter, McGregor wrote: 'The McGregor bow and arrows' I'm calling these. In association with Bruce Lee. Think of it this way, novices, if someone loads back a full bow and arrow and points it towards your face, what are you doing?
"I will sink these bow and arrows into the target. In live fighting. For the world to witness. Again. But these arrows are different than before. Corkscrewed. Knuckles."
It was previously said by McGregor that no one can take his left hand, though perhaps that statement may have to be amended with the evidence that his right hand is capable of generating the type of force it appears to in the video below:
–
Comments
comments