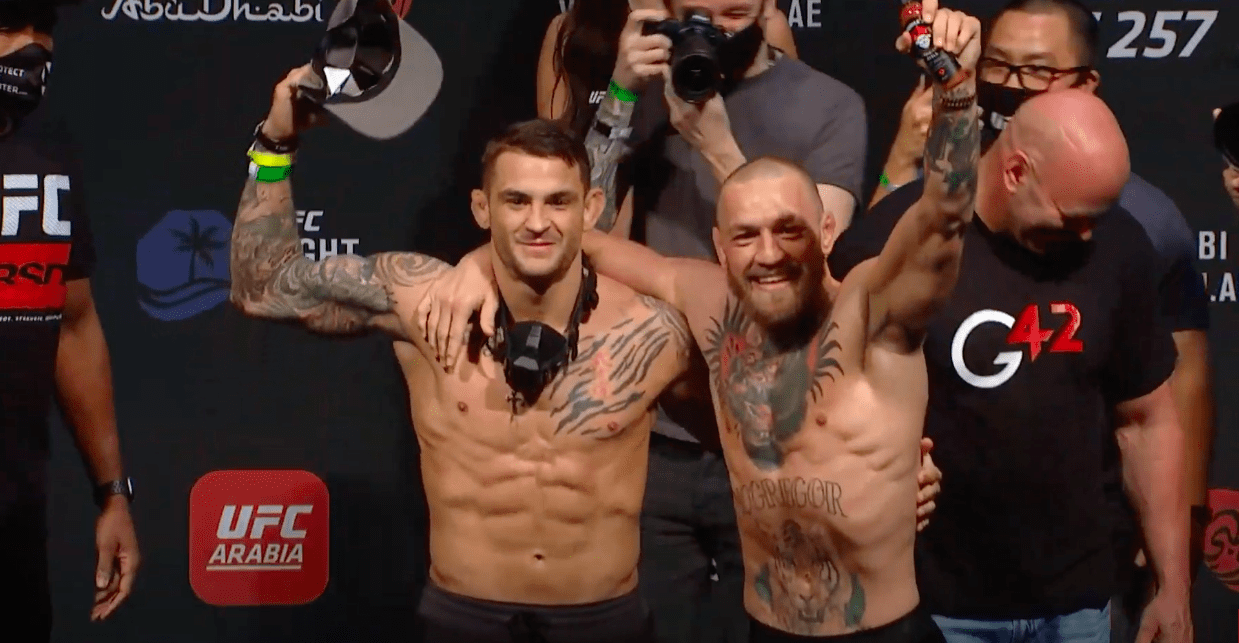 Cast your mind back six and a half years. Way back then, the day before Conor McGregor and Dustin Poirier fought in the most anticipated bout on a stacked UFC 178 card in Las Vegas, the animosity between the two then-featherweights was palpable.
Fast forward to today in Abu Dhabi and there was a much different atmosphere. The fight between the two world class lightweight fighters has been marked by charity, with McGregor donating a sizeable sum to Poirier's 'Good Fight Foundation'. Thursday's presser saw Poirier and McGregor agree to exchange bottles of their outside of the cage wares — hot sauce in Poirier's case, and McGregor, of course, promising his opponent a bottle of Proper No. Twelve.
And ahead of what we expect to be fireworks late on Saturday (or early Sunday, depending on your perspective) both men seemed more than excited to put on a show on 'Fight Island'.
Check out the stare-down below:

Comments
comments