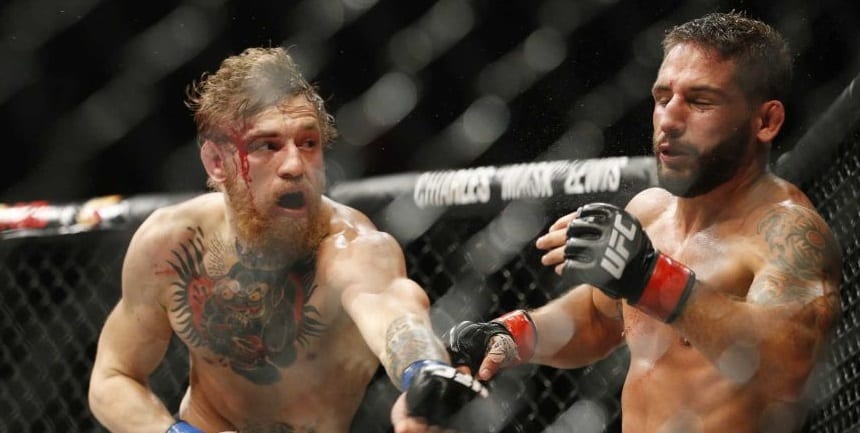 Back in the summer of 2015, and on the back of a knee injury and a late change of opponent, Conor McGregor stepped into the cage with Chad Mendes in pursuit of his first taste of UFC gold and another step towards replicating the two-weight world champion status that he achieved in previous promotion Cage Warriors.
In Mendes, McGregor faced what many of his detractors detailed as his 'kryptonite': an oppressive power wrestler with proven power in his hands. Or as McGregor himself boiled it down to, "a wrestler with an overhand". In the end, it was McGregor's laser-sharp striking and crippling body work which coaxed every ounce of energy from Mendes' frame and allowed the Irishman the opportunity to finish the fight via strikes late in the second round.
And what a fight it was.
A user at Reddit MMA posted the below clip from a UFC countdown show and there are worse things to do on your Friday than cast your minds back to July 2015 to Conor McGregor's first UFC title fight.
Watch the clip below.
.
Comments
comments