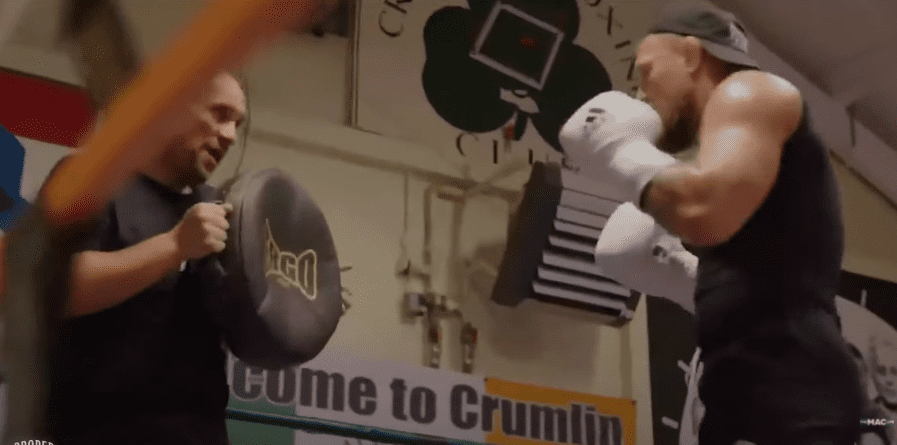 Sometimes the best place to sharpen your tools is back where you got them in the first place.
After months of arduous rehabilitation and recovery, Conor McGregor is once again back on the pads at the famed Crumlin Boxing Club, the place whose doors he first walked through as a teenager in the first steps to becoming a multiple-time world champion, as well as one-half of the richest boxing match in the history of the sport.
McGregor timetable for his return remains unclear at this point, telling The Mac Life last week that late summer sounds about right but that he's not going to put a specific date on his comeback just yet — but judging by the video below, the hard work has clearly already begun as he engaged in a heavy pad session at the Crumlin Boxing Club operated by Irish boxing legend Phil Sutcliffe, the coach who now advises some of Ireland's top mixed martial arts fighters.
The footage of the pad sessions shows that McGregor's unique movement, something which sets him apart from many of his peers, is undaunted by last year's leg break, surgery and ensuing recovery, as his timetable to his comeback amps up. Next up will be full contact sparring, grappling and the other various facets of the mixed martial arts game.
The specific details as to McGregor's comeback to the Octagon will be revealed in due course but as you can see from the below footage, he's inching his way back with every day that passes.
–
Comments
comments