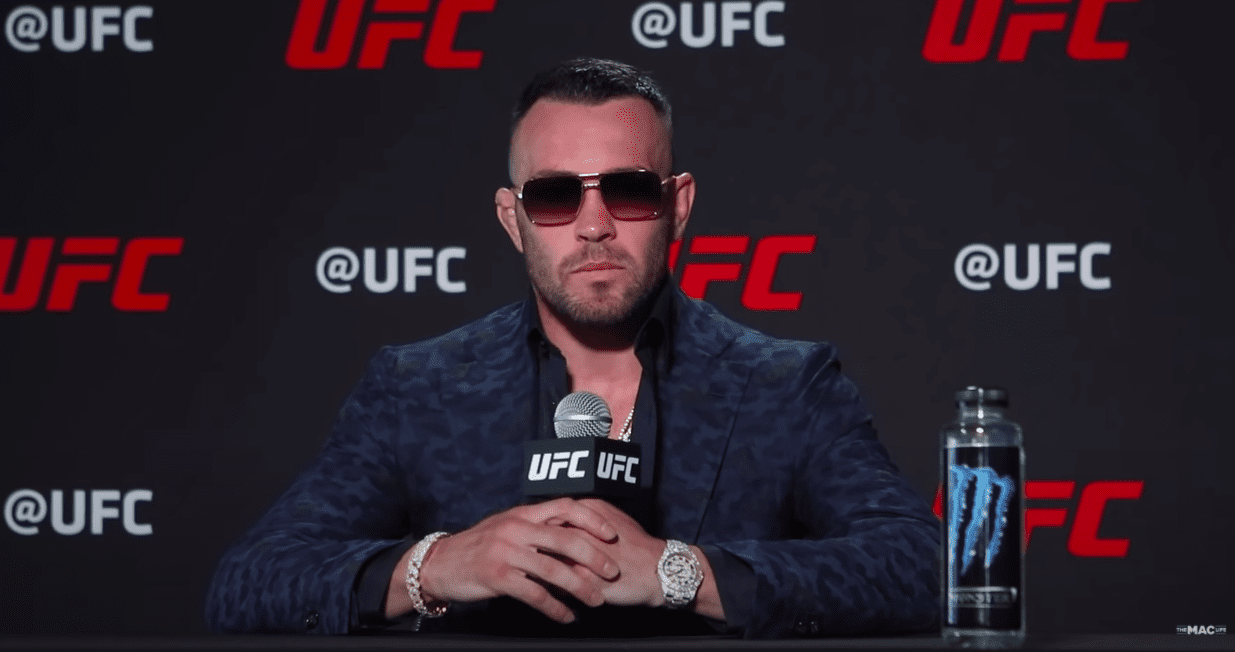 Colby Covington says he has several motivations ahead of this Saturday's long-awaited grudge match with Jorge Masvidal, but money isn't one of them.
The two former friends and training partners turned bitter enemies are due to settle the score of a feud which started on the mats at American Top Team in Florida and which has been enflamed by social media tensions and aggressive statements in interviews this weekend, but speaking to the media ahead of the pivotal fight which tops the UFC 272 card this weekend in Las Vegas, Covington said that this time it isn't about money.
The always brash Covington confirmed that he isn't receiving pay-per-view points for this weekend's fight while speaking to the media in Vegas, including The Mac Life, on Wednesday and suggested, perhaps somewhat contrary to prior statements, that this fight is worth more to him than a boost to his bank account.
"I forgoed the pay-per-view," Covington announced. "I don't care about the pay-per-view for this fight. This is a personal fight. I want to come and put on a show for the UFC and show that I'm deserving of being a lifetime UFC fighter.
"This is just a personal rivalry, this isn't about the money," he added. "I didn't come here to fight for money. I took a pay cut, I didn't care about the money for this fight. This is about settling a blood rivalry.
"This has been a long time coming. This guy is holding it off as long as he could until he had no chance or no other opportunities. This is the biggest opportunity he could get to pay his alimony and to pay his child support, so of course, he had to come take his losing paycheck."
UFC 272 takes place this Saturday night from Las Vegas, Nevada.
Comments
comments