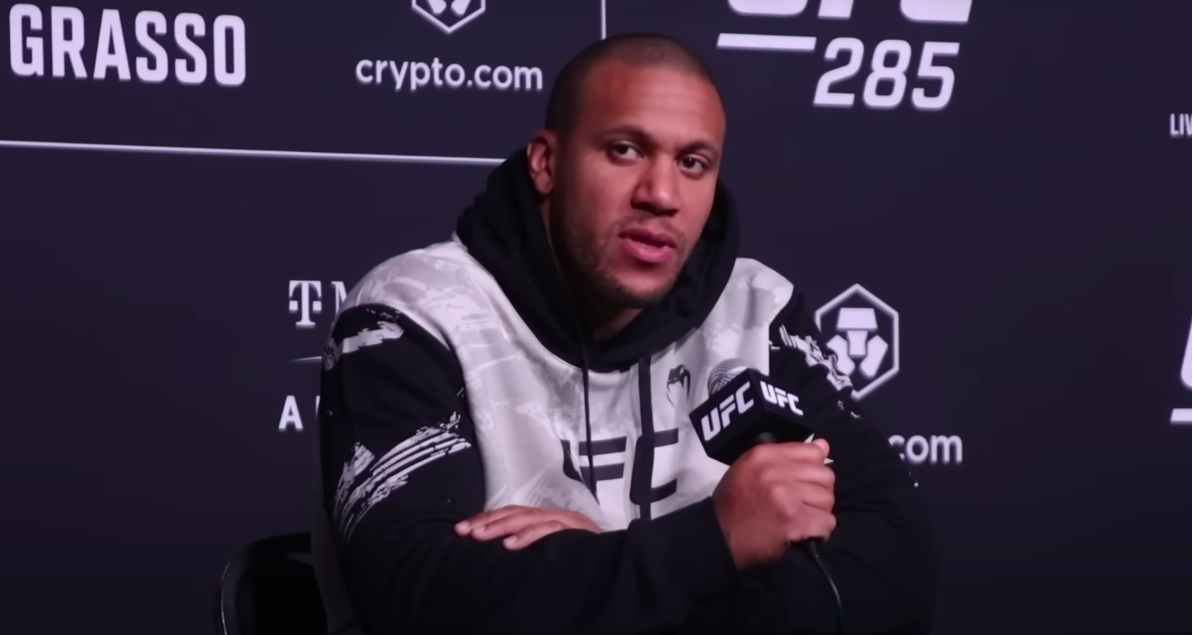 For the second time in a little over a year, Ciryl Gane stands on the verge of UFC heavyweight title glory.
His first shot, which came in January of last year against then-champ Francis Ngannou, saw him take on one of the division's most fearsome threats; a battle-tested fighter with a proven track record of being able to knock out practically anyone in the division. On Saturday, though, in the UFC 285 main event from the T-Mobile Arena in Las Vegas, Gane will welcome Jon Jones to heavyweight in what will be the former 205-pound champion's first fight in more than three years.
Speaking to the media, including TheMacLife, in Vegas on Wednesday, Gane gave an idea of what he expects to face in the cage when he locks horns with one of the greatest fighters in the sport's history.
"We expected during the camp a beautiful Jon Jones," he said. "Fast like he was at the light heavyweight, with the same skills, but stronger like a heavyweight. Like a real heavyweight. We expected this, and we did all the camp on this. I want the belt now, whoever is the guy [I fight].
"But now it's Jon Jones, this is going to mean a lot for me, because he's the GOAT. Everybody knows that, because of his career. Even if this is not his division, he's still an athlete, so if we win, it will be something big for my career, and something big for my life, for sure."
Gane has competed at heavyweight in each bout of his 12-fight career, and despite an overall experience disadvantage against Jones — who has seen it all in his 28 fights — the Frenchman believes his experience in the division will pay dividends.
"One hundred percent, it's going to be an advantage, because I started in this division," he explained. "So this is not something new for me. It's going to be new for him. Even if he did, I'm sure, a lot of sparring with some heavy, heavy guys. Even if he did that, yes, I've still got more experience than him [at heavyweight]."
Comments
comments