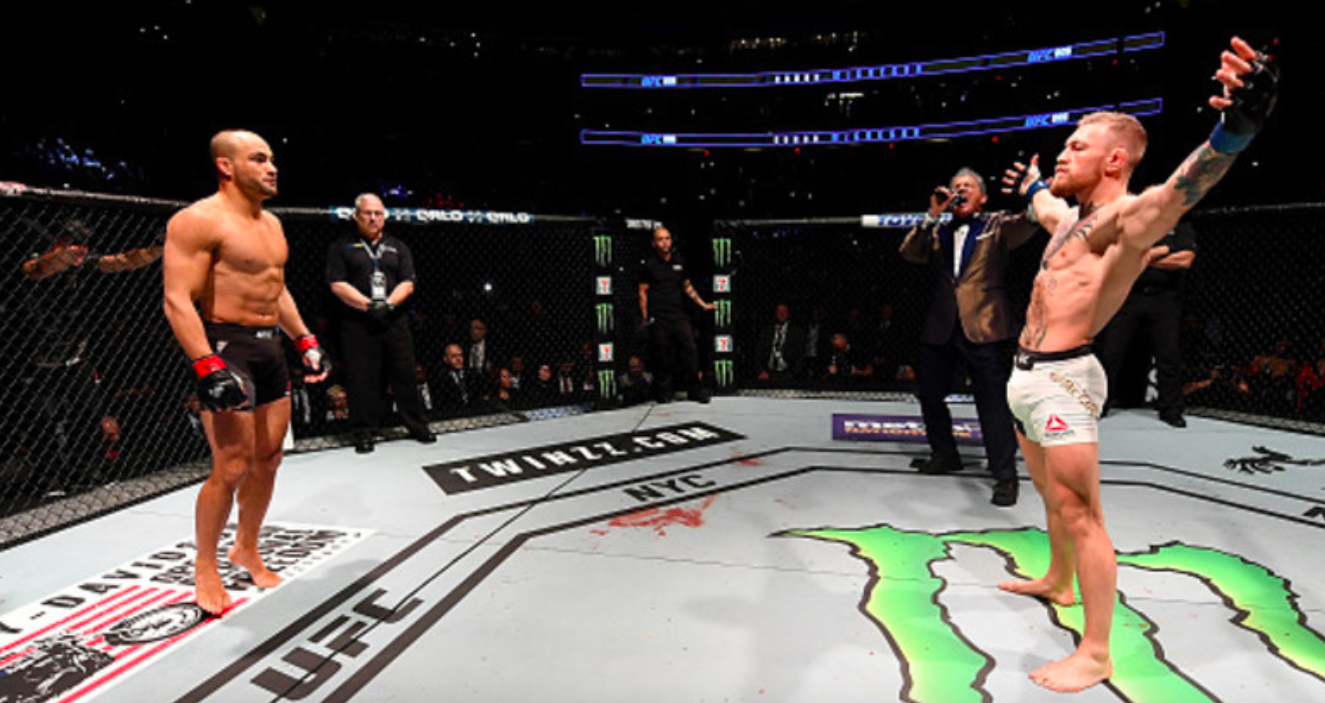 If there is one man who knows well the challenges of facing Conor McGregor in the octagon, it is Eddie Alvarez.
Alvarez, the former UFC lightweight champion, attempted to defend his crown against McGregor all the way back at UFC 205 in November 2016 in what was the promotion's debut in Madison Square Garden, but ran into a fighter on the cusp of making history by becoming the UFC's first-ever simultaneous two-division champion.
McGregor displayed a flawless performance on the night, sending the Philly native to the canvas on multiple occasions before finishing the bout in the second round with a four-punch combination which prompted referee John McCarthy to wave off the fight.
And ahead of McGregor's comeback later this year against fellow 'TUF' coach Michael Chandler, Alvarez sees the fight going much the same way.
"If I had to guess, Mike Chandler doesn't wrestle," Alvarez told Ariel Helwani on The MMA Hour. ""If he stands with Conor, Conor's going to knock him out. It's a mismatch. Mike Chandler's defense sucks. He doesn't have good defense, boxing. He throws bombs, but Conor's way too fast, way too quick to get hit with anything Mike Chandler is throwing. So I feel like, Mike should wrestle and wrestle quickly, and use that. And if he doesn't, it's going to be a bad night."
Alvarez also elaborated on what appears to be bad blood with Chandler after they went 1-1 under the Bellator banner between 2011 and 2013.
"Mike Chandler ain't s***," Alvarez said. "Just so people know, just so all the fans know right here, right now — I know fans wanted that fight. I know wanted fans wanted me vs. Mike Chandler III. Just so you all know, I want to put it out in the clear, I tried to make that fight happen. I tried to make the fight happen. It's not on me."
Alvarez, who has not fought in almost two years, also revealed that he will make his return to combat sports in a Bare Knuckle Fighting Championship bout against another former McGregor opponent, Chad Mendes, as part of the promotion's BKFC 41 event on April 21.
Comments
comments