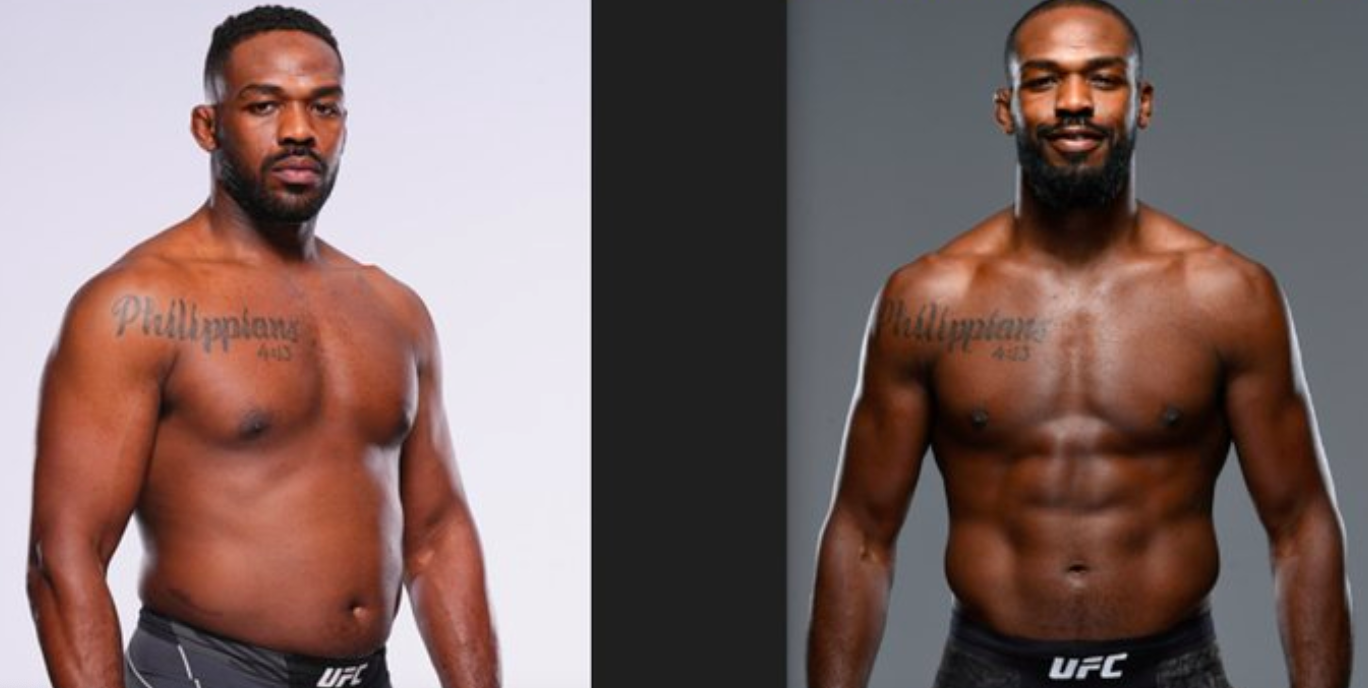 More than three years after his last fight in the cage, Jon Jones is back — and now he is a heavyweight.
The former longtime UFC light heavyweight champion spoke to the media, including TheMacLife, in Las Vegas on Wednesday in his first pre-fight press conference since before the Covid-19 pandemic, and lifted the lid on his preparations for his assault of the vacant heavyweight crown, as well as his expectation to be around 250-pounds in the cage in this weekend's UFC 285 headliner opposite Ciyrl Gane.
"Honestly I feel like a stronger version of myself," Jones said, with his new heavyweight physique debuted in a promotional shot ahead of UFC 285 which you can see above, compared the his old 205-pound frame. "I'm not super lean. I don't have a mean six pack like I used to. That took me a while to get used to, you know what I mean? Like, back in the day I would judge my fitness level by the way I looked in the mirror.
"I'm a heavyweight now. It's not about what you look like. It's about how you perform. I feel like I'm performing really well. … I feel really good. I like it. I get to eat what I want, feel good. Life is good."
As for the challenge that awaits him, Jones says that he expects to be able to outwork the "incomplete" Gane.
"Ciryl is the most incomplete fighter in the Top 5 right now," Jones said. "He has really good striking, and really good footwork, but I've watched his fights. He got tired in his fight with Francis Ngannou. All that fancy footwork, supposedly being the fastest heavyweight we've ever seen. All of that went away. Francis tired him out, big time.
"A lot of people don't like having someone on top of them and having to earn their way back up to their feet. I watched Francis Ngannou in that last fight, the last rounds, Francis could barely move his feet. He was walking so slowly. And Gane didn't destroy Francis. Francis outworked Ciryl Gane," Jones said. "He got outworked by Francis and that tells me a lot."
Comments
comments