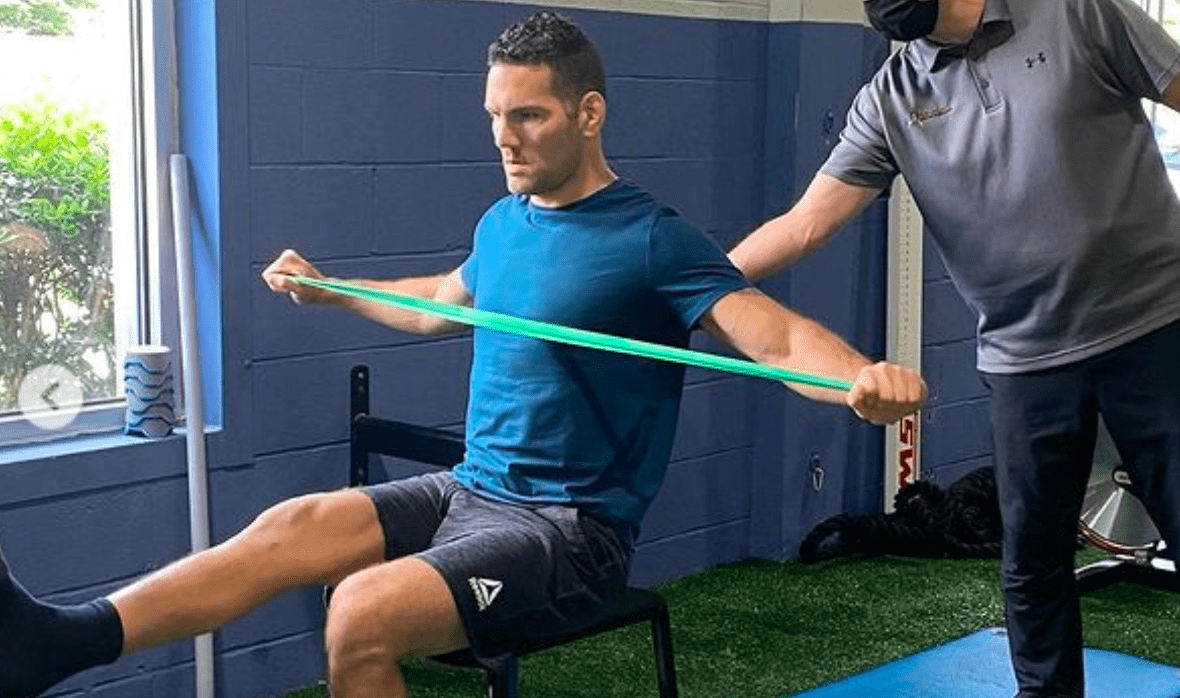 Former UFC middleweight champion Chris Weidman is in the midst of heavy physical therapy as he recovers from the fractured tibia and fibula he suffered just a few weeks ago against Uriah Hall. 
Weidman was injured early in the first round when he threw a low kick which was blocked by Hall, breaking Weidman's right lower leg in the process. The injury, doctors say, will rule him out for the best part of 12 months and require him to take an arduous path back to full fitness, and the 'All-American' has provided an update to social media which shows the range of work he is undertaking.
View this post on Instagram
"Big day I am able to get my foot back on the ground and walk on an anti-gravity treadmill,' wrote Weidman on Instagram along with a series of videos and images showing his rehab. "This treadmill offsets my weight and allows me to load my foot and try to walk normally. This is the first step in getting back to loading shin and knee normally. We are trying to restart the conversation between my brain and my foot, increase blood flow, and accelerate healing.
"We continued to incorporate blood flow restriction and Russian stim. This intentionally restricts blood flow in my leg (so painful) while activating the muscles in my lower leg. This tricks my body into thinking I'm doing heavy max weight sets without excessive loading to my healing leg. I also got a sweat in for the first time since my fight with some upper body and cardio."
Comments
comments