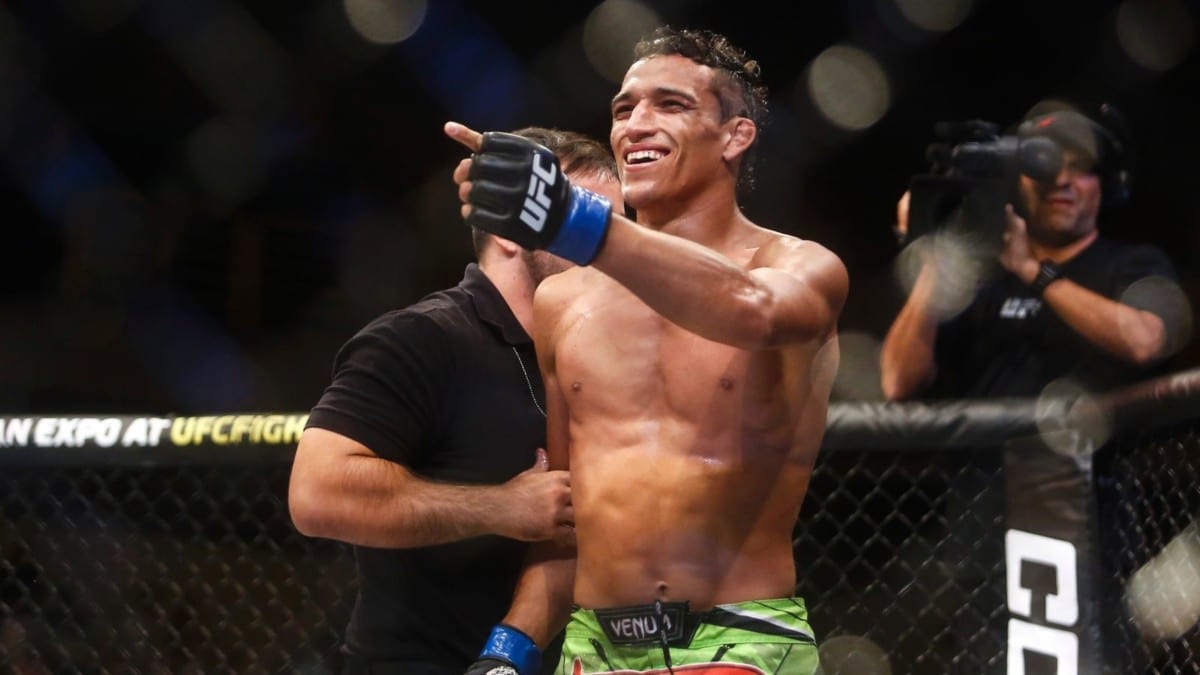 It was a long time coming but after 39 fights, 27 of which have come in the UFC, Charles Oliveira will fight for a UFC title.
The Brazilian fighter, who is still just 31 years old, is the owner of the UFC record for the most submission victories (19 of his career 30 wins have come via tapout) but has also experienced a few downturns over the year such as a span between 2015 and 2017 when he won just two of six fights.
However, he is now the owner of an eight-fight win streak at 155-pounds and says that he always believed that a UFC title shot would be arriving at his doorstep before long — and that comes this Saturday night against Michael Chandler.
"No, I never had a doubt," Oliveira said to the media in Las Vegas on Thursday. "I knew some day I would get it, and I knew some day I was going to be fighting for this title."
"It 's about legacy," Oliveira added. "I have the most submissions, I have the second most bonuses in the company, and I want to prove that I can hang with these guys. It's about legacy."
The juxtaposition between one-fight UFC fighter Chandler and the vastly experienced Oliveira (in UFC terms at least) is an obvious one but Oliveira isn't allowing any distractions ahead of the most pivotal bout of his mixed martial arts career.
"Michael is a super tough guy. He deserves all the respect in the world," Oliveira said. "He was a champion in Bellator and has a great history. He hits hard on the feet, and he's got wrestling, so for sure he's coming in ready for the fight. But like I said, I also enter 100 percent ready to fight and go to war."
Comments
comments