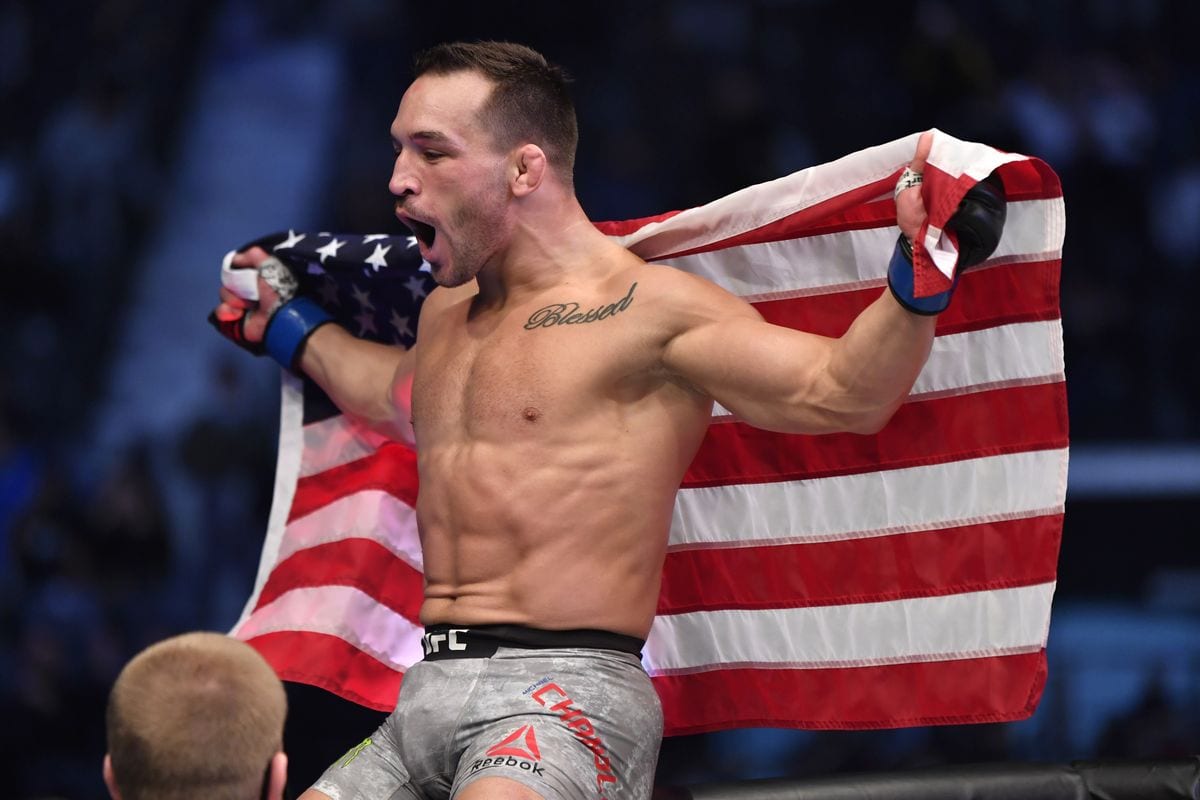 Ask most fighters who they see as their most dangerous opponent and most might tell you that it is 'the next one' — but for Michael Chandler, he really means it.
The recent signing to the UFC from Bellator, Chandler has fought just once in the Octagon thus far (an early finish of Dan Hooker last January) and in his second will have an opportunity to be crowned the UFC lightweight champion. But against the submission savvy Oliveira who is in the best form of his career, he says it won't be easy.
"'I think you've got to put him up there as probably the most dangerous opponent. Not just that though, I don't look at the skills Charles brings to the table, I don't look at the record, I don't look at the submissions. I look at the fact that he's had some loss streaks, I look at the fact that he's been in the UFC almost as long as I've been fighting," Chandler told the media in Las Vegas Thursday.
"Charles is the most dangerous guy I will have faced in terms of grappling competition, however I have faced some very dangerous black belts. My style is more, pressure, position, damage. My wrestling is more of an anti jiu-jitsu than actual wrestling offence style.
"You're going to feel my presence, my pressure and my power. I think I'm going to thwart every attack, make him second guess himself in every single exchange and I'll be getting my hand raised on Saturday night."
But Chandler is under no false impressions about the challenge which awaits him on Saturday night.
"He was just a young kid from Brazil with a glimmer in his eye, hoping to be a UFC champion one day. All of a sudden he has that opportunity," said Chandler. "I know we're going to see the best Oliveira on Saturday night, I expect that, the fans expect that and we'll put on a phenomenal show."
It is a rarity for a fighter to receive a title opportunity so early in their UFC career but the former Bellator 155-pound champ says that Saturday night is the culmination of years of athletic work.
"It feels like this was the way it was supposed to be scripted the entire time," he said. "A lot of ups, a couple of downs but every road led me here, as soon as I made the decision, as soon as the door crept open a little bit, I said I was going to come in and kick the door down and prove what I've been saying over the last decade, that I believe I'm the best lightweight on the planet and on Saturday night I get to prove that."
Comments
comments