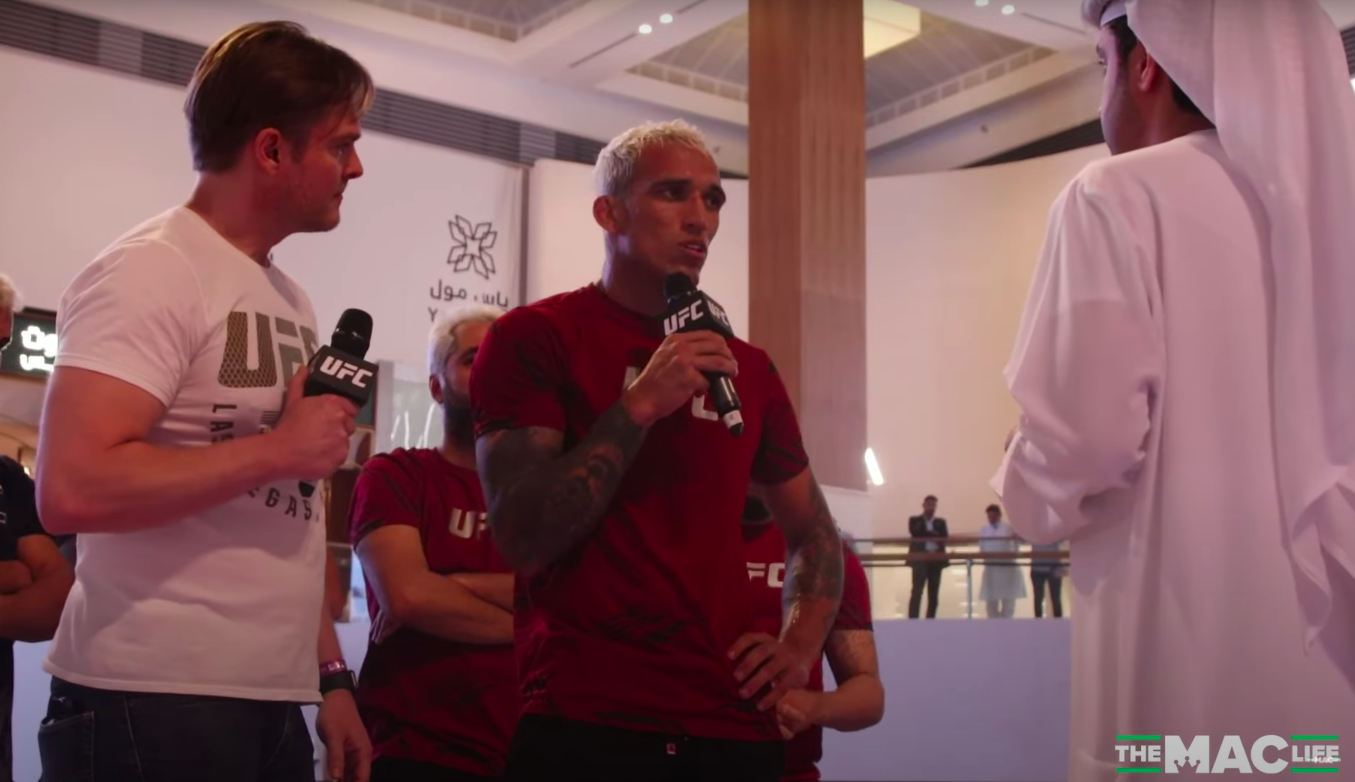 Charles Oliveira owns the record for the most submission wins in the history of the UFC but the uncrowned lightweight champion says that it will be his hands which will make the difference in his UFC 280 main event fight with Islam Makhachev.
Oliveira has been in outstanding form in the last 4+ years, winning eleven straight fights in the cage. Just one opponent, Tony Ferguson, has survived to the final bell with him and the ultra-confident former lightweight champion says that Makhachev won't survive five minutes with him when the cage door is closed this coming Saturday in Abu Dhabi.
"I'm one hundred percent," Oliveira said through his translator at a media appearance on Wednesday. "I was born for this. I will show them. I know you guys might be rooting for him but I'm going to knock out Islam Makhachev in the first round.
"For everyone out there, thank you so much. We are going to show the power of jiu jitsu. On the 22nd we're going to prove to people that we're here to stay."
It may seem somewhat unusual for a fighter considered to be primarily a BJJ player to be making lofty promises about his stand-up skills, but Oliveira's striking has become an increasingly powerful tool in recent fights. His last bout against Justin Gaethje earlier this year saw Oliveira land a crushing hook midway through the first round which sent the American fighter cascading backwards to the mat, leading to a submission win.
Michael Chandler saw a similar fate, as he was TKO'd early in the second round in their fight in May 2021.
Makhachev, meanwhile, famously has just one loss on his professional record to date — a first round knockout at the hands of Adriano Martins in what was his second fight in the UFC in 2015. As far as Oliveira is concerned, Makhachev will suffer a similar fate on Saturday night.
Comments
comments