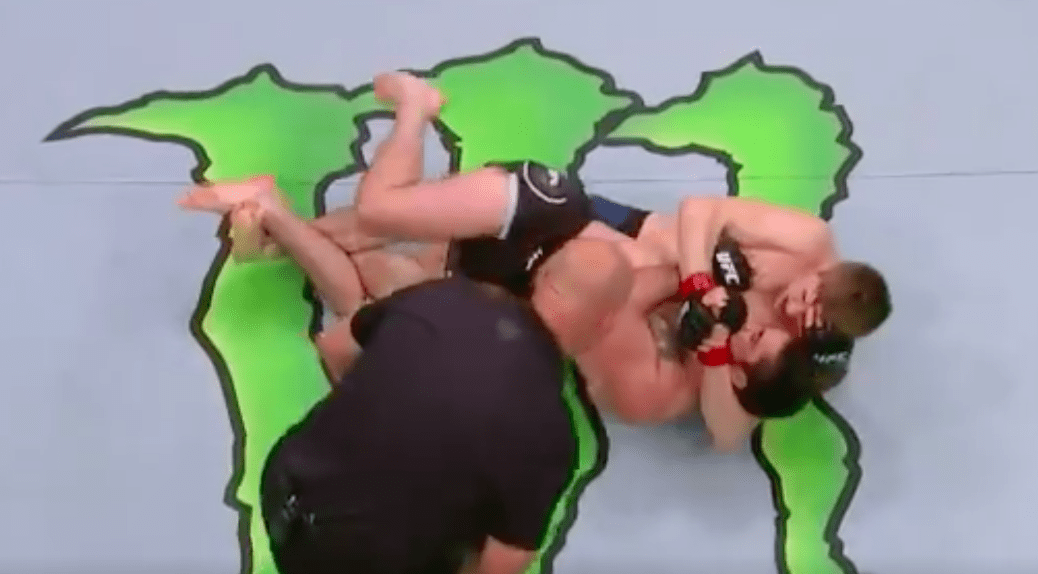 If you haven't seen this yet, do yourself a favour.
'Thug Nasty' Bryce Mitchell underscored his growing reputation to improve his professional record to an impressive 12-0 with a win against Matt Sayles at last weekend's UFC event in Washington DC, but it wasn't so much the victory itself but the manner in which he achieved it which left fight fans' jaws dropping to the floor.
Check out the footage below:
"That is the most painful move in fighting!"

THUG NASTY! Bryce Mitchell gets just the second 'Twister' submission in UFC history!

Incredible scenes at #UFCDC 🔥 pic.twitter.com/S8OFzMvUFm

— UFC on BT Sport (@btsportufc) December 8, 2019
That's right, for just the second time in the history of the UFC a fight was finished via Twister submission — a technique designed by 10th Planet Jiu Jitsu founder Eddie Bravo which aims to contort one's opponent and literally twist their spine, along with applying pressure to the neck. Mitchell later thanked Bravo via Twitter, saying that he learned the move from a YouTube video.
This has only been successfully pulled off in the octagon on one prior occasion when the 'Korean Zombie' Chan Sung Jung used the same manoeuvre to tap out Leonard Garcia in 2011. The move quite rightly earned Mitchell a $50,000 performance bonus, as well as a rake of new social media followers.
I learned that twister on youtube

Thanks @eddiebravo

— Bryce Mitchell (@ThugnastyMMA) December 9, 2019
Favorite 90's movie? Twister.
Favorite Bord Game? Twister.
Favorite Submission? Twister. pic.twitter.com/PDMpPuCA27

— Bryce Mitchell (@ThugnastyMMA) December 8, 2019
Comments
comments