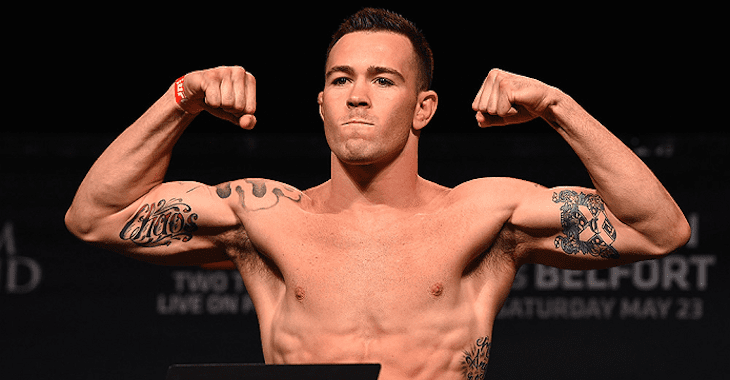 Colby Covington is one of the more controversial mouthpieces in recent UFC history.
The 15-1 fighter, who challenges Kamaru Usman for the UFC welterweight title at UFC 245 this weekend, has targeted practically every fighter in the 170-pound frame with his abrasive style of fight promotion and while his verbiage hasn't gone down well with most Covington says that it has been vital for his risk up the ranks to title contention.
He points to a 2017 fight in Brazil against then top-ranked Demian Maia, which was a unanimous decision win for the American wrestler, as being the turning point in his career — particularly given his post-fight comments in which he referred to Brazilian fans as "filthy animals" and insisted that the country was a "dump".
The Colby Covington origin story #UFC245 pic.twitter.com/ej68Thyepm

— Borrachinha Depot (@FullContactMTWF) December 8, 2019
"I've never told this story before but three fights ago, before I fought the No. 2 guy in the world, this guy named Demian Maia in Brazil, they had told my manager Dan Lambert that they weren't going to re-sign me," Covington told Candace Owens (via BJPenn.com).
"They didn't like my style, they didn't like that I wasn't entertaining. This is before I really started to become an entertainer and really understand the entertainment aspect of the business. Before this fight, they told me no matter what happens, I was ranked No. 6 in the world, we're not re-signing you, we don't like your character, we don't like your fighting style. And I'm getting paid $30,000 to go fight the No. 2 guy in the world. After you pay taxes and pay your coaches you're really going to get $5000 or $10,000.
"So I go out there and I beat him up and leave him in a pool of blood in Sao Paulo, in his home city. I shoot this promo on the Brazilians and say, 'You guys are all a bunch of filthy animals and Brazil you're a dump.' So I go and shoot this promo, and I wasn't supposed to have my job, but that promo goes so viral on the internet, that the UFC's like, we have to keep him, we have to re-sign him because that promo is so big. So that's what saved my career and that was the turning point of my career. The rest has been history."
 Since that fight Covington has added two further victories to his record, against Rafael Dos Anjos and Robbie Lawler, but it is the UFC 245 clash with the current champion which will define his run up until this point.
Without Covington's barrage of insults, he says, he wouldn't have made it to the dance. Can you imagine how much this will be ramped up if he becomes the standard-bearer at 170-pounds? All will be revealed this weekend.
Comments
comments