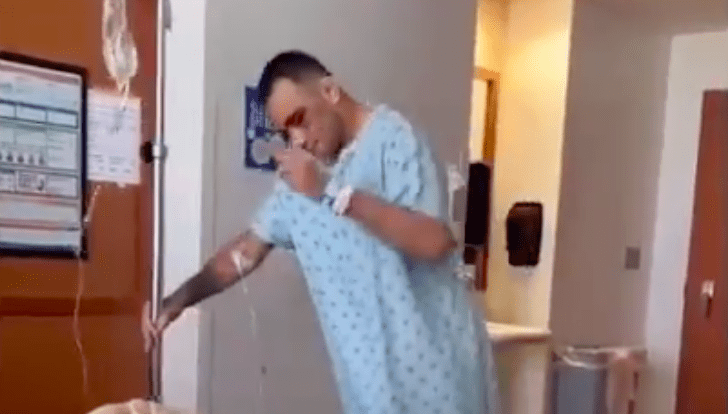 Tony Ferguson doesn't seem to be letting the sting of suffering his first defeat in eight years get him too down.
Ferguson saw his 12-fight winning streak snapped when he was defeated by Justin Gaethje by fifth round TKO in the UFC 249 headliner in Jacksonville, Florida ending, for the time being at least, any immediate talk of an undisputed title fight.
However, despite the loss Ferguson — who it was confirmed suffered a broken orbital bone during the fight — posted a photograph of him smiling alongside his wife Cristina in a Florida medical facility showing him very much wearing the battle wounds from the fight hours earlier.
View this post on Instagram

"Love😍You Babygirl" Thanks For Taking Care Of Me 🌱 # Happy Mother's Day Toots 🧢⚾️ -XTA- Hometeam 🇺🇸🏆🇲🇽
In addition, Ferguson also posted himself engaging in a little emergency room boogie as he waited to be discharged.
–
Comments
comments