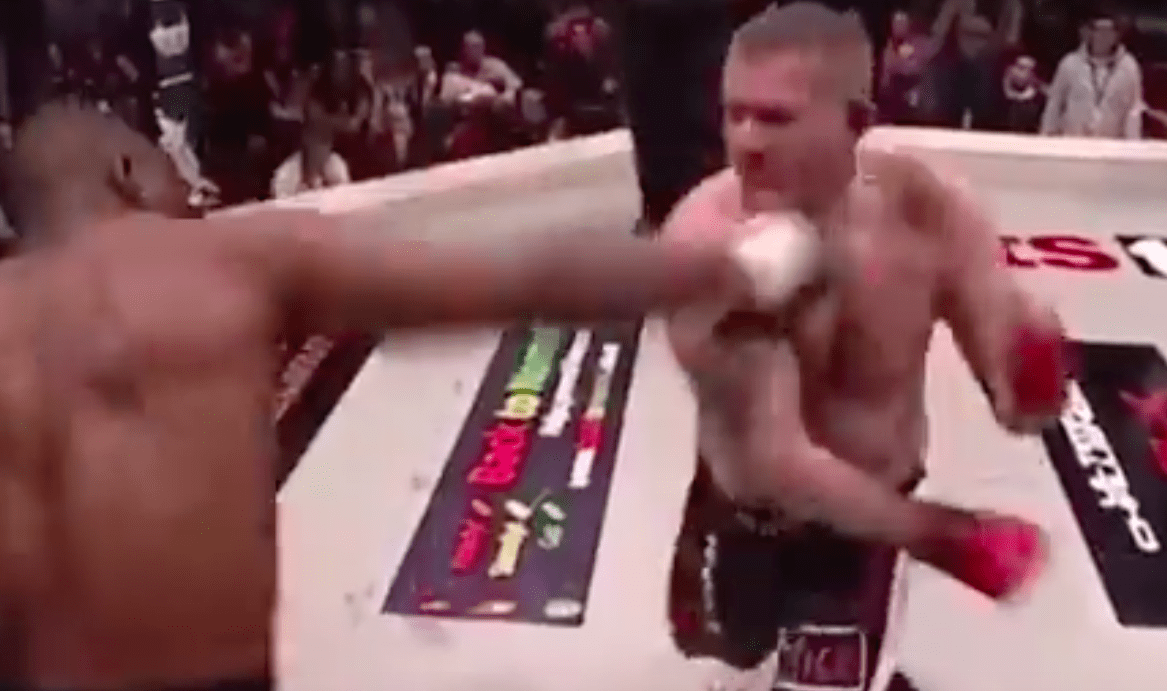 World heavyweight title contender Dillian Whyte has been making noise recently regarding a potential move to mixed martial arts but different to some of the other pugilists who have made similar statements in the past, Whyte wouldn't be a total neophyte if he entered the Octagon.
In addition to his 27-1 record in boxing's heavyweight frame (with that lone defeat coming against Anthony Joshua), Whyte is also a two-time British champion in kickboxing as well as being a one-time European K1 champion. He compiled a record of 20-1 in kickboxing before deciding to concentrate on boxing along, but recent comments from the Englishman appear to suggest that he is seriously considering switching codes once more.
Whyte has already competed in a cage once before, fighting his sole MMA bout in 2008 where he defeated Mark Stroud by knockout just over ten seconds into the contest. Check out the footage below.
Been leaving them face down from a young age who ever want it can get it any style anywhere anytime #FACEDOWNASSUP pic.twitter.com/6WiNbgjiE4

— Dillian Whyte (@DillianWhyte) April 24, 2020
Two things: One, if you're Mark Stroud you would have to question the wisdom of standing toe-to-toe with a striker of Whyte's calibre and two, even though this was 12 years ago (and against a novice opponent) it does lend credence to the idea that a properly prepared Dillian Whyte would cause problems for the UFC's heavyweight elite.
One fighter in Whyte's crosshairs is the UFC's premier heavyweight knockout artist Francis Ngannou.
"I have not trained in kickboxing or MMA for a while but, for me, it is like riding a bike," Whyte told The Sun recently. "
"Once I knock off some of the rust, my instincts come rushing back and I am ready to dominate again. The heavyweight guys over there, champion Stipe Miocic and Francis Ngannou, are elite and I would have to work on my grappling and wrestling. But I know, standing up and boxing in 4oz gloves, I could knock any of their top ten heavyweights out.
"I have called Ngannou a coward because, for a guy who is 6'4 and 18 stone, he has not shown enough heart in his two defeats. He was on a ten fight win streak, mostly first round wins against journeymen, and as soon as he stepped up he lost twice, when people did not just stand there and let him hit them," Whyte said.
"Ngannou said he would fancy a boxing match but I notice he didn't mention my name even after I publicly called him a coward. Says it all really. However, I like the sound of stepping over to the UFC, seeing what sort of deal could be done. Becoming heavyweight champion in both is something no one has ever come close to doing before."
Comments
comments