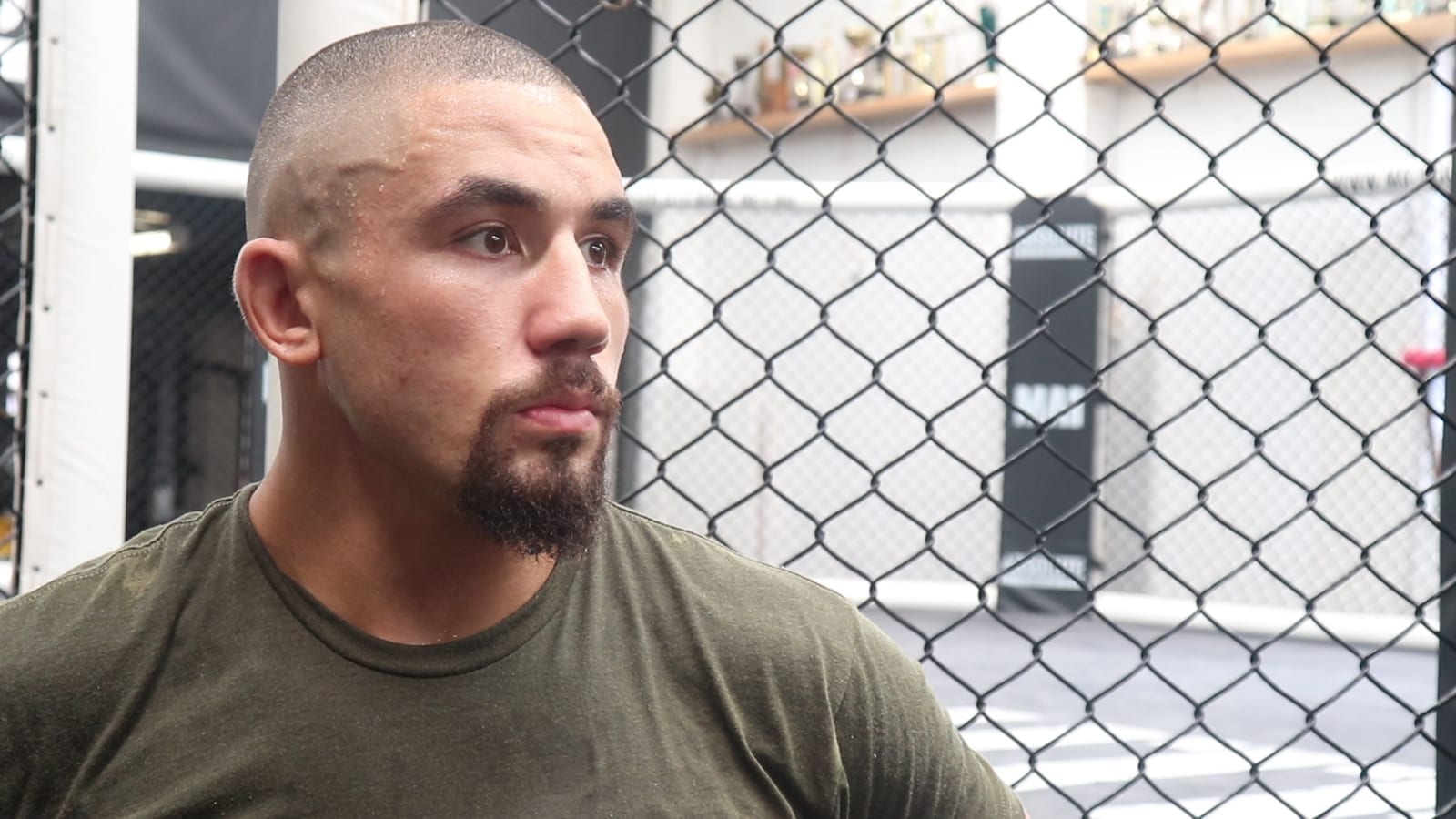 It has been an unusual few years for former UFC middleweight champion Robert Whittaker.
After moving to the 185-pound fold in late 2014, the former welterweight looked to have found his ideal weight. He won six straight fights in his new division before taking on — and defeating — Yoel Romero for the interim middleweight championship in the summer of 2017. This was soon upgraded to the official title after Georges St-Pierre vacated the title shortly after defeating Michael Bisping — but Whittaker's reign as champion never seemed to fully hit its stride.
A year after their last bout, Whittaker again defeated Romero in defence of the title but it would be another year (16 months actually) before he set foot in the cage, where he was beaten in two rounds by the UFC's latest superstar, Israel Adesanya.
View this post on Instagram
In a new interview with the Telegraph, Whittaker explained the physical and mental toll he experienced while holding the title and said that he had an epiphany of sorts while doing his regular workouts along on Christmas Day.
"I just stopped," Whittaker said. "Then (I) stood there, asking, 'What the (expletive) am I doing?' It was Christmas Day. My family was somewhere else. That moment, it's when everything crashed."
He continues to explain that the training regimen he placed upon himself — involving workouts seven days per week — eventually began to detract from his regular life.
"I sacrificed everything," Whittaker said. "My team suggested several plans which I took to and, because it worked, I just kept at it. But you can't keep doing that forever, you just can't. Worse than the physical grind, too, was the mental drain. I just wasn't home."
He says this feeling manifested during his title loss to Adesanya in October.
"I just wasn't myself," Whittaker said. "That's the game though, you rock up and fight, but I know I can perform much better, and have performed much better."
Whittaker has been linked with a UFC Dublin headline bout with Darren Till in August (if that event goes ahead, of course) and says that he has finally found a sense of balance between his work life and his home life.
"Not having those sessions, it means I can do things Saturday night too," Whittaker said. "Same as I'm now playing with the kids late into Sunday afternoon rather than being completely spent. The changes I've made, it really will change my life. Not training to exhaustion every day, I guess you can say I'm living."
Comments
comments