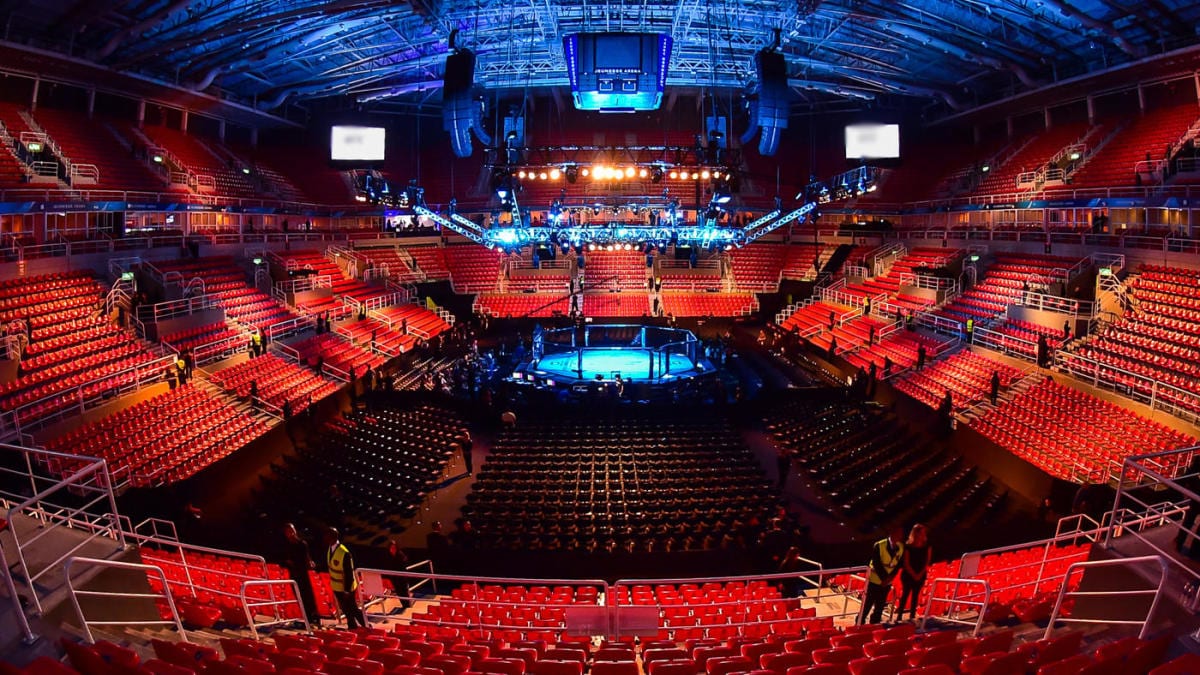 UFC 249 now has it's third and, hopefully, final location.
The ill-fated pay-per-view was initially supposed to take place in Brooklyn, New York and was set to feature Khabib Nurmagomedov vs. Tony Ferguson as it's main event. Then, after the coronavirus pandemic started to spread, that set up was scrapped and the UFC began looking for alternatives.
Then came the Tachi Palace Casino Resort in Lemoore, California, only for higher-ups at Disney and ESPN to request UFC president Dana White hold off on moving forward with his new plans and the replacement main event of Ferguson vs. Justin Gaethje.
Now, as first reported by MMAFighting, UFC 249 appears to have found ground in Jacksonville, Florida.
Earlier this month, Governor of Florida Ron DeSantis announced a list of essential businesses which notably included "employees at a professional sports and media production with a national audience — including any athletes, entertainers, production team, executive team, media team and any others necessary to facilitate including services supporting such production — only if the location is closed to the general public."
That language would indicate sports (and entertainment brands such as the WWE) are able to go ahead behind closed doors.
Comments
comments