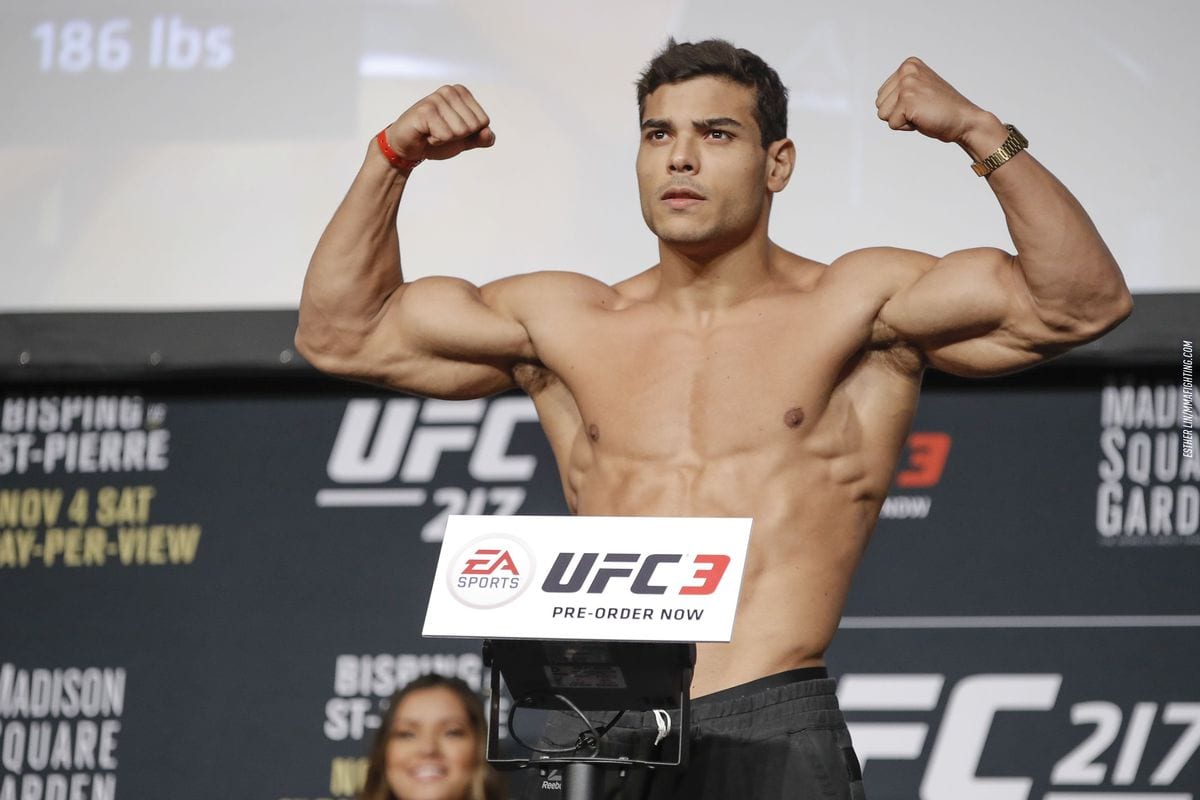 Paulo Costa is the presumptive next man up to face Israel Adesanya when the UFC roadshow gets back up and running at full capacity but if and when that bout occurs, it doesn't seem like it will be in New York. 
Costa, the undefeated Brazilian slugger, has wracked off five straight wins since debuting with the UFC and one of those — a second round drubbing of Johny Hendricks in 2017 — took place in New York City. However, 'The Eraser' wasn't over-impressed by the treatment he received from the state's athletic commission, as well as by USADA some months prior in his UFC 212 win against Oluwale Bamgbose.
Now, he says that the NYSAC and USADA are on his "black list" for their dealing with his doctor.
"Dr. Lucas Penchel knows everything, I call him a magician. But USADA has an important and fundamental role for sport, which is to regulate the use of doping and which I really support so much," he said to AG Fight. "They did so much good and made the sport respected. But at the same time, they want to show service and end up exaggerating and punishing people who don't deserve it. The UFC puts a lot of money in USADA. Sometimes they go overboard. [They] look for a horn on a horse's head, seeking to punish people who have nothing to do.
View this post on Instagram
"Dr. Lucas did nothing wrong and did not refuse to be an ethical and responsible person like him. I had a dehydration problem. I was on the verge of not being able to fight, with stomach pains and everything," Costa elaborated. "He helped us with the medical prescription and a serum in the allowed amount. In his ethics as a doctor of not denying care to me he prescribed serum to help me get rid of that pain under USADA rules. But we had a problem with USADA to prove it. Then USADA ended up sanctioning this punishment. But it doesn't affect his profession in any way, he continues to assist me, being my doctor."
In the interview, which was conducted in Portuguese, Costa continues to say that New York is on his 'black list' much like how Khabib Nurmagomedov has stated that he is unwilling to fight in Nevada due to previous treatment there.
IV rehydration was banned once USADA began overseeing the UFC's drug-testing process in a move which was heavily criticised by many fighters, who had previously used it as a method to recover following heavy weight cuts. However, the practice has also been abused in the past as a means to mask PED usage.
Costa last competed in August of last year where he earned a unanimous decision win against Yoel Romero.
Comments
comments