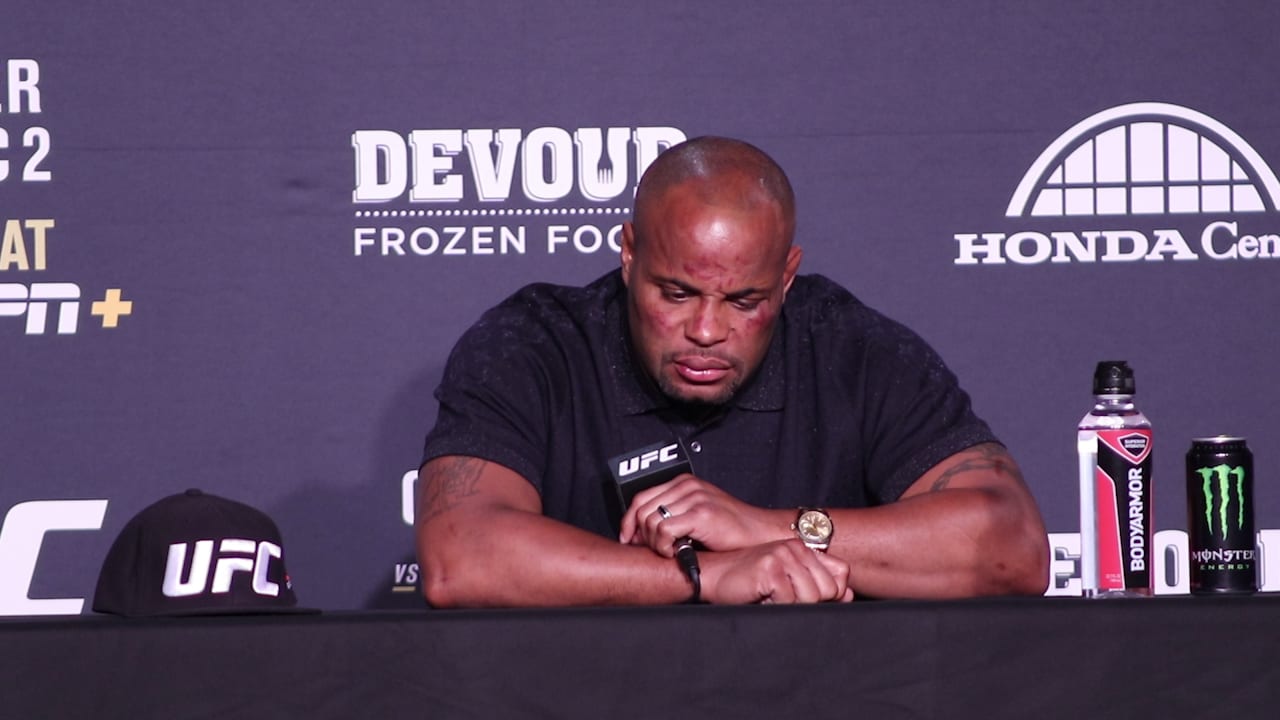 Former UFC double-champ Daniel Cormier is — by his own admission — on borrowed time in the final chapter of his fight career.
The former US Olympian has competed in some of the most high profile contests imaginable throughout an athletic journey which has seen him reach the pinnacle of two separate sports over the course of more than 20 years, but with just one fight remaining before he hangs up his gloves for good 'DC' says that he will accept whatever scenario there is for his retirement fight — even if that means fighting in an empty arena.
"It's going to end that way," Cormier told ESPN's Ariel Helwani. "Empty arena and if it's at the (UFC) Apex, I think the cage is smaller. It's like the Ultimate Fighter cage, so that's a whole other fight. It's a smaller cage than the one we fight in for pay-per-views. But yeah, I'll go fight this guy in the empty arena. I want to fight him. Yeah, you know, it could end like that or it could end like Vince Carter. Vince actually got lucky that they got to finish their game. Vince got to finish their game and everybody kind of moved off the side and he shot a three-pointer. You can not have a chance to finish, so at least I get an opportunity to finish.
View this post on Instagram
"I don't know how it would work with my family. That is the one thing I would want. I would want my wife and kids to experience that last one, but I don't know if that's even gonna be possible if it's done in that way. So, a little bit different, a little different though. I was pretty confident that it was gonna happen at the time in my head that I know, but right now I don't know when in the summer it's gonna happen. But I just can feel that when it does, it's gonna be bigger than it was ever gonna be. More good fights, more people at home watching. It's gonna be the perfect way to go out – on top, as the man."
The empty arena model has yet to be fully and up and running for the UFC but the organisation has announced details (just not all of them) for an event on May 9th, rumoured (though not confirmed) to be taking place in Florida. Dana White has outlined plans to hold weekly fight cards from that point onwards, though no specific plans have yet been made for the Cormier-Miocic trilogy bout that 'DC' wants as his final fight.
The two fighters are currently 1-1 against each other, each winning the heavyweight title from one another.
Comments
comments