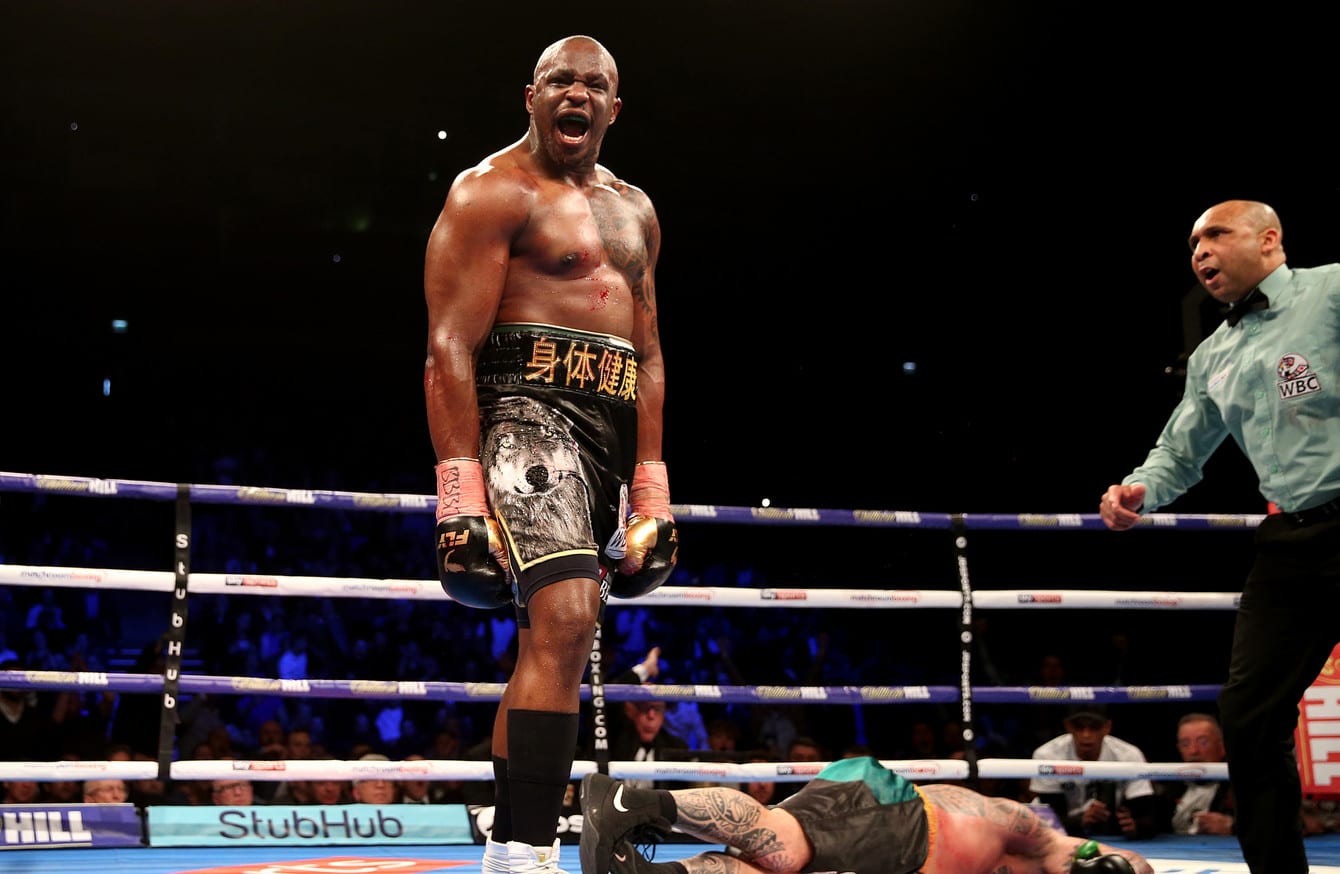 Dillian Whyte says he's interested in trying his hand at mixed martial arts and taking a few fights in the UFC as he continues his path to a world title.
The heavyweight boxer is a fan favourite in the United Kingdom, and while he's known best for his fists, has a record of 20-1 in kickboxing and 1-0 in MMA. Despite that, he believes a brief period of training will have him back ready to get right in there with the bigger names.
"I have not trained in kickboxing or MMA for a while but, for me, it is like riding a bike," Whyte said, writing in a column for The Sun. "Once I knock off some of the rust, my instincts come rushing back and I am ready to dominate again. The heavyweight guys over there, champion Stipe Miocic and Francis Ngannou, are elite and I would have to work on my grappling and wrestling. But I know, standing up and boxing in 4oz gloves, I could knock ANY of their top-ten heavyweights out."
Unlike other boxers have done in the past, Whyte is prepared to give MMA fighters their due in terms of skill and ability, but he believes his own skills match up with the holes often found in MMA stand-up.
"In these cages it is five-minute rounds of non-stop moving, kicking, punching, wrestling — it is no joke. But I have better hand skills than any of them and because they try to cover a lot of aspects, that leaves a lot of holes in their game," Whyte said.
And, wouldn't you know it, he already has a name in mind for his first attempt — Francis Ngannou.
"I have called Ngannou a coward because, for a guy who is 6-foot-4 and 18st, he has not shown enough heart in his two defeats," Whyte said. "He was on a ten-fight win streak, mostly first-round wins against journeymen, and as soon as he stepped up he lost twice, when people did not just stand there and let him hit them.
"Ngannou said he would fancy a boxing match but I notice he didn't mention my name even after I publicly called him a coward. Says it all really. However, I like the sound of stepping over to the UFC, seeing what sort of deal could be done. Becoming heavyweight champion in both is something no one has ever come close to doing before."
Comments
comments