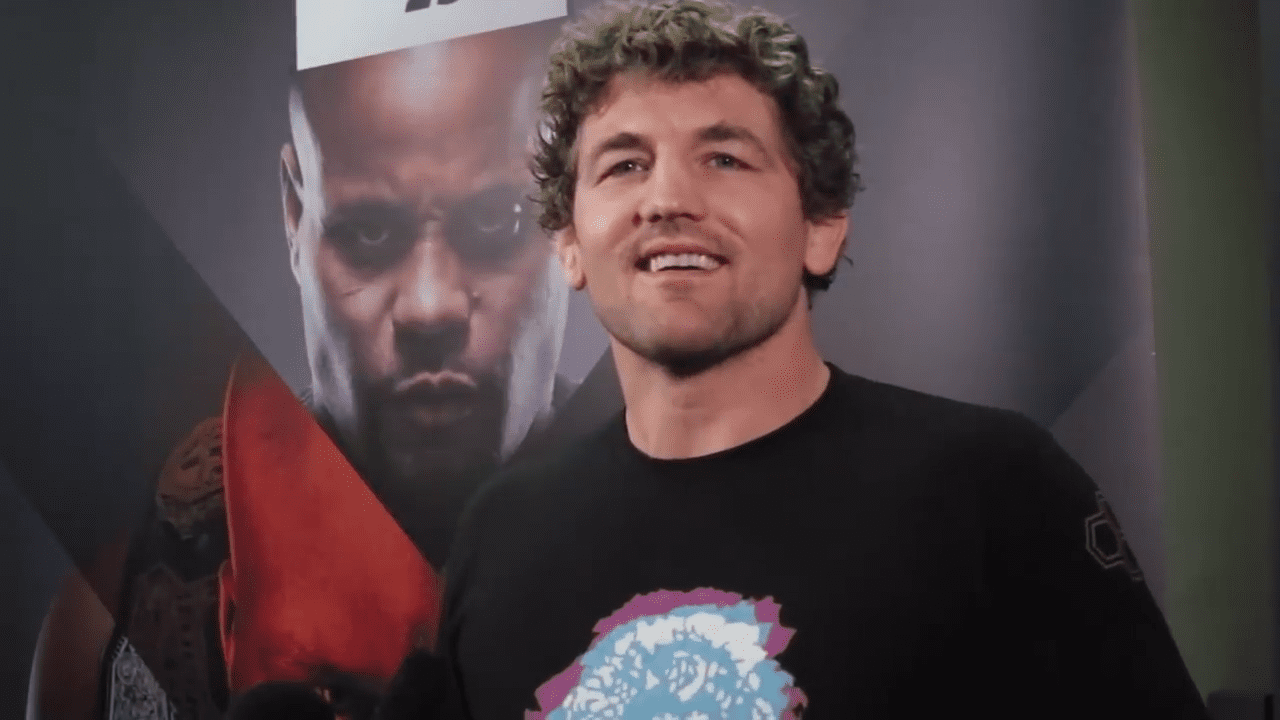 Ben Askren might be fighting Robbie Lawler in his UFC debut, but that doesn't mean he's stopped fantasizing about other match ups just yet.
Namely fellow UFC welterweight Colby Covington.
"I want to fight Colby," Askren said in a video posting to his Instagram. "Nobody likes Colby. Literally nobody. Listen, not just like in the fake world in Twitter, social media, because social media and Twitter — that's kind of like, kind of a fake universe. It's not really reality, right? But in the real world, nobody likes Colby.
"He doesn't have friends. I don't even know if his mom likes him. Nobody likes this guy. Me included, I want to beat him up. Simple as that."
To put his theory to the test, Askren turns around and asks a passer by if they appreciate Covington. Nope, apparently not.
"That guy doesn't like Colby. Watch, hey do you like Colby?" Askren asks.
"Nah, that guy's a dick," is the answer.
–
Comments
comments