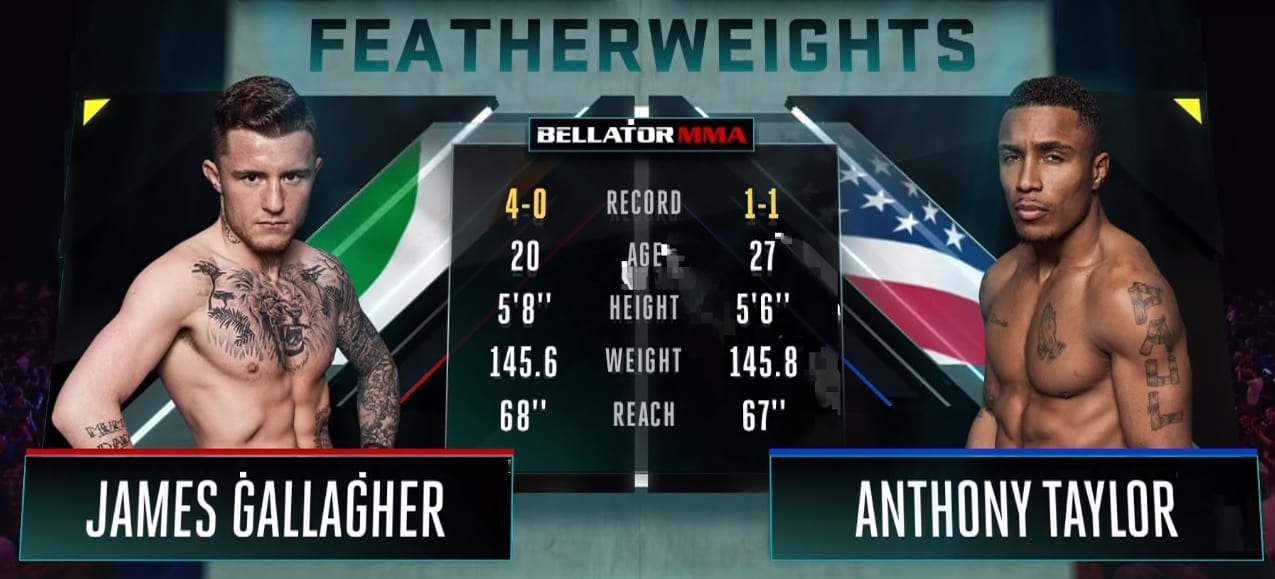 In less than two weeks James Gallagher faces the biggest fight of his life inside the hallowed halls of Madison Square Garden.
The 20-year-old SBG product and native of Strabane will become just the second Irish mixed martial artist (after you know who) to have competed inside the world's most famous arena when he takes on Chinzo Machida on the Bellator 180 card which serves as the entry point to the promotion's historic Madison Square Garden debut.
Gallagher has been in imperious form since debuting under the Bellator banner last year but will face the considerable challenge of Machida, a fighter twice his age, under the bright lights in the Big Apple but as Gallagher recently told TheMacLife.com, this bout is just another step along the way to him claiming a world championship.
"I've got respect for him but make no mistake, I'm going out there to put him away. It's not like I'm going out here to shake hands with this guy. I respect him but he's in my way," Gallagher said in April.
"I know the style. He's very experienced at that style, so I'm not going to play him at his own game. I'm going to break him down, break the rhythm and catch him on the half beat. I'm not going in there to do karate with him, he's been doing karate for 40 years. I'm only 20 years old, I haven't even been on this planet that long. When I get the time of my techniques as you saw in my last fight, it works. It doesn't matter if it's the best boxer in the world, if I get the right timing on those shots it's going to work."
Last December, Gallagher earned his first submission finish as a Bellator fighter when he defeated Anthony Taylor in front of his compatriots in Dublin — and with a host of Irish fans expected inside MSG for his clash with Machida, Gallagher will be expecting a similarly emphatic finish on June 24th.
Watch the fight in full below:
.
Comments
comments