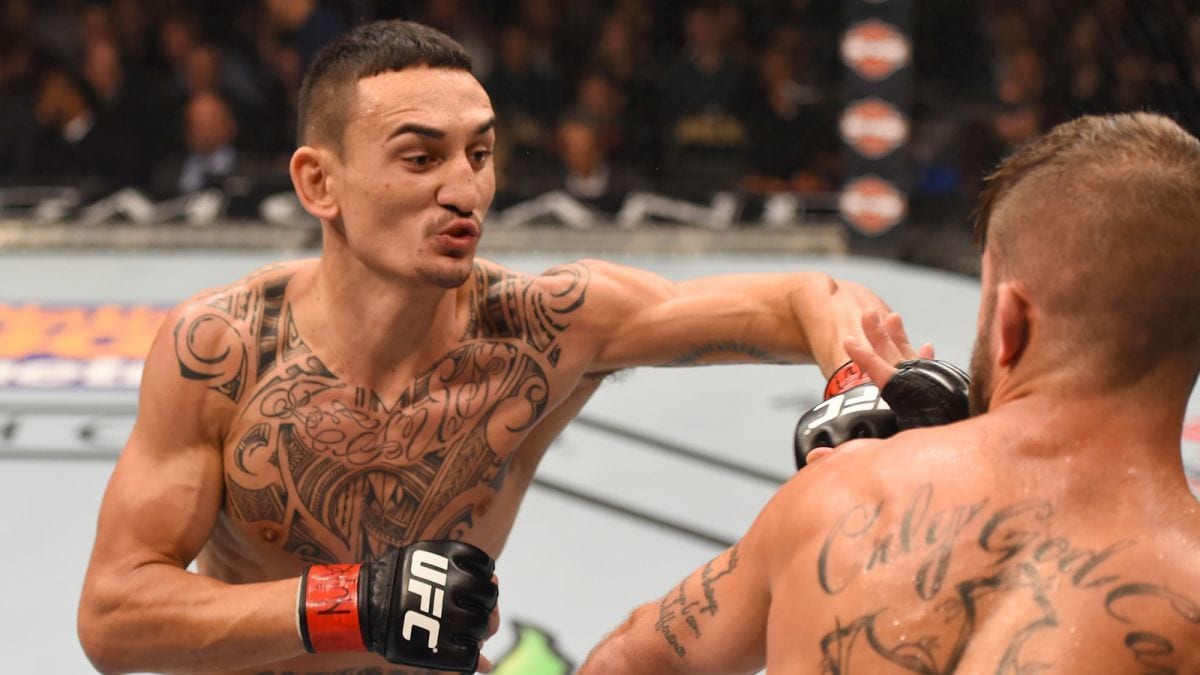 Max Holloway's ascent through the UFC's featherweight division has been something to behold.
Since losing a unanimous decision to Conor McGregor in August of 2013, the 25-year-old Hawaiian has rampaged through the 145-pound fold, wracking up eleven straight wins — the most recent of which removed the featherweight title from the waist of José Aldo — and with McGregor now located a division north and Aldo likely having to work his way back to title contention, two names have been mentioned above the rest of the pack as prospective challengers for the new champion: Frankie Edgar and Cub Swanson.
Edgar has long been on the verge of a title shot at 145-pounds, while Swanson has been producing eye-catching performances lately but does have the distinct disadvantage of having lost to both Edgar and Holloway in the past, though Holloway has a message for them both as well as everyone else in the featherweight division.
Speaking on the Fight Society podcast (as reported by Fox Sports), the champion said: "If I didn't fight you, get ready. 'Cause what you're seeing is not what you're getting. Everybody looking from the outside into the cage, they think they can do this, this and this. When they step in there it's a different thing with me. So if I didn't fight you yet, make sure you cover all your bases cause I'm coming.
"And if I did fight you already, like I told [Cub Swanson] when he was interviewing me after my fight — you're going to get it again. Get ready to get it again."
Holloway has maintained that he will be a fighting champion, taking on everyone who is put in front of him and he wants to have the same sort of dominance over the 145-pound roster as Demetrious Johnson enjoys at flyweight.
"I'm not even scratching the surface yet," Holloway continued. "You guys didn't get to see my ground. You guys didn't get to see me do too much but strike. I just love striking. I've just been able to do one part of my game for a while and I'm killing it and I'm doing it well.
"I've got a ton more to do. I want to be like [Demetrious Johnson]. I want to have my 11 or 12, 13, 14 belt picture," Holloway added. "I want to be lying down just covered in them. I want a lot of them. I want my closets to be filled with UFC belts."
Comments
comments