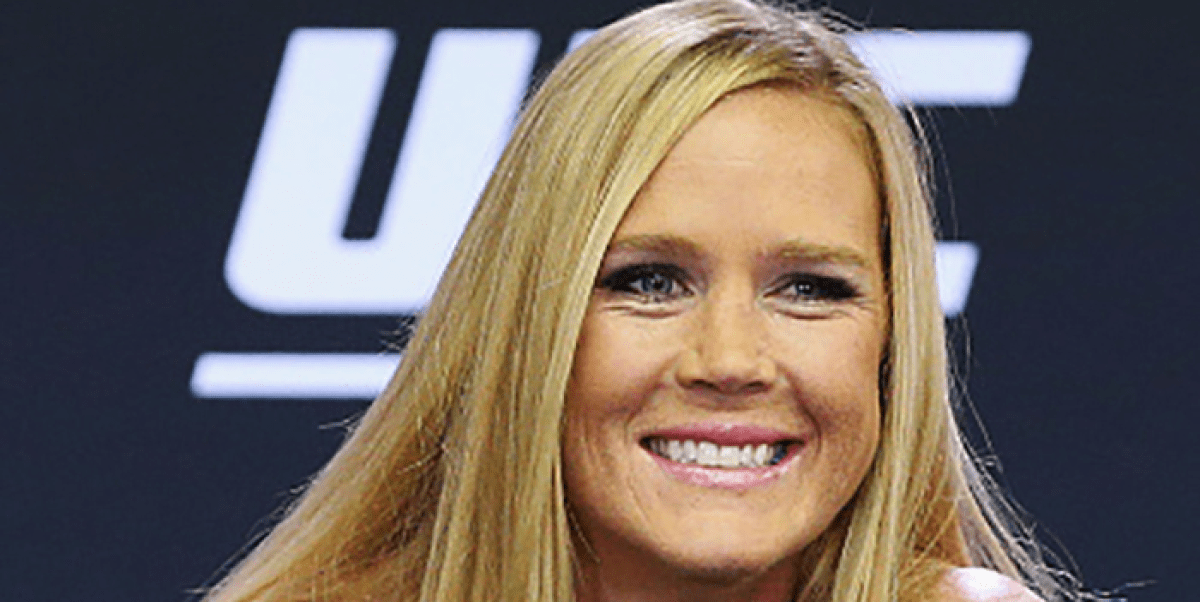 Holly Holm's career trajectory has been a strange one in recent times.
The former professional boxer was on top of the mixed martial arts world in November 2015 after her stunning headkick KO victory over the then-undefeated Ronda Rousey, a defeat which stripped the former champion of both her title belt and the aura of invincibility she had propagated until that point.
Now, some 18 months later, the landscape of women's MMA has changed drastically and neither Holm nor Rousey have claimed a victory inside the cage since then. Rousey, or course, was stunned in her comeback fight inside of the first minute by current champion Amanda Nunes but, despite the shock value of that defeat, it is arguably Holm's recent downfall which has been more pronounced.
While she has faced a murderer's row of competition since dethroning Rousey, the fact remains that she has now lost successive bouts to Miesha Tate, Valentina Shevchenko and, in a title bout for the newly-introduced women's featherweight championship, she lost in controversial circumstances to Germaine de Randamie — who now says she wants to move back down to 135-pounds.
Many observers thought that Holm did enough to win a decision in that bout, particularly because it appeared that some of de Randamie's best shots were (unintentionally) landed moments after the bell. However, the fighter herself gives de Randamie credit for the victory.
Speaking to Fox Sports, she said: "Part of me was just like yeah, I felt like I did more to win the fight but on another hand I guess I should have made it more clear," Holm explained when speaking to FOX Sports. "So I wanted to get back in there and get better. Sitting around and moping around about it wasn't going to do anything or fix anything. So let's just get back and get better.
"There's a reason I didn't win the fight, I obviously didn't do enough. I felt like I had done enough to win the fight, but I definitely could have made it more clear. My goal was just to get back in the gym and make it happen."
With de Randamie uncertain as to whether she will even defend the 145-pound title, as well as Cris Cyborg's immediate future uncertain, Holm has reiterated her desire to one day return to 145-pounds.
"I kind of feel like I'm just going to take it one fight at a time," Holm says. "For me, I'm kind of bummed to not get that title, that belt in my last fight. It's kind of like where is the division even going at this point anyway? So I'm glad to be able to be having an opportunity to fight right now. Who knows what would be happening if I didn't have this one in front of me. I'm happy with the opportunity and I'm excited to fight at 135 or 145 no matter what."
Before any question of that, Holm knows she has to get back to winning ways inside the octagon and she has her chance against Bethe Correira this weekend in Singapore.
Comments
comments